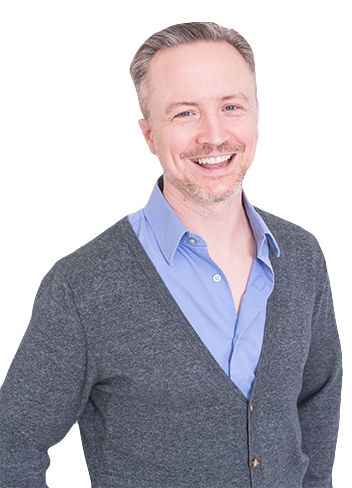 About Me

Mission & Vision: 'optimize the health of my clients, increase a couples chances of healthy conception, build happy families, and help cultivate a healthy fertile world.'
Since 2004, Dr. Spence Pentland TCM, has focused exclusively on treating reproductive health stress & pain including infertility, IVF support, endometriosis, PCOS, recurrent pregnancy loss, prostatitis, erectile dysfunction and premature ejaculation. After pursuing undergraduate studies in botany, herbology and horticulture, he went on to graduate with his doctor of TCM from the acclaimed International College of Traditional Chinese Medicine in Vancouver, BC before completing his internship at Anhui Hospital of TCM, Hefei City, China. In 2008, he obtained certification with the American Board of Oriental Reproductive Medicine (ABORM).
Dr. Pentland is founder of The IVF Acupuncture Group of Greater Vancouver, available 7 days a week for on site embryo transfer and acupuncture treatments at the Pacific Centre for Reproductive Medicine (PCRM) and Genesis Fertility Centre. "The integrated relationship I have established with these clinics is something that I value very much as it expands my knowledge, gives me the opportunity to reach more people, and helps me better understand how to support women on their journey toward family." says Dr. Pentland.
Dr. Pentland, along with Dr. Jeffrey Roberts of The Pacific Centre for Reproductive Medicine (PCRM), and Dr. Christine Sutton of the University of British Columbia, authored research published in Fertility & Sterility on the stress reducing effects of acupuncture when administered in the weeks leading up to an IVF embryo transfer.
In 2015 Spence published BEING FERTILE – 10 Steps to Help You Overcome the Struggles of Infertility, Get Pregnant, and Create a Happy, Healthy Family. A book written to provide hope, tools and resources for women and couples experiencing difficulty starting or expanding their families.
Further demonstrating his commitment to reproductive health, he is a devoted member of IAAC (Infertility Awareness Association), CFAS (Canadian Fertility and Andrology Society), and ASRM (American Society for Reproductive Medicine).
As the former president of the Traditional Chinese Medicine Association of British Columbia and the provincial BC TCM quality assurance committee, Dr. Pentland is well respected by peers and patients alike. He remains actively involved in educating healthcare colleagues and the public on the powerful benefits of Chinese medicine & acupuncture, working steadily on the integration of ancient Daoist wisdom into modern western life as a way to build awareness about reproductive health. This compassionate expertise is reflected in patient testimonials.
When not helping others start their families, Spence can be found spending time with his own–his adoring wife Chantal and their two beautiful sons. "I am very proud to be part of the team of professionals at Yinstill. We are all dedicated to raising the bar in the field of complimentary and alternative reproductive medicine. Nothing is more important than family," he says.
Professional Development Certifications
Combining TCM and IVF to Improve Clinical Outcomes – Jane Lyttleton
Treating Complex Gynecological Conditions with Evidence-based Acupuncture – Elisabet Stener-Victorin
High-Performance Summit – Darren Hardy
Acupuncture during Pregnancy: safe and ethical practice – Claudia Citkovitz
Treating Irregular Menstrual Bleeding – Sharon Weizenbaum
Management of High Risk Pregnancy Conditions – David Bray
Physiology & Pathology of Gynecology – Giovanni Maciocia
Treatment protocols for Menopause and Endometriosis – Kiiko Matsumoto
Chinese medicine approach to the treatment of Poor Ovarian Reserve – Brandon Horn
Clinical problems and solutions in Oriental Reproductive medicine – Dr. Daoshing Ni
Treatment strategies for PCOS, Weight Loss, & type 2 Diabetes – Sharon Weizenbaum
Allergic and Autoimmune diseases – Mazin Al-Khafaji
Acupuncture in Pregnancy & Childbirth – Debra Betts
Treating Infertility with Chinese medicine – Bob Flaws
Masters class in Diagnosis – Bob Flaws
East meets West in Reproductive medicine – Mike Berkley
The Infertility Cure – Chinese wellness program – Randine Lewis
Men's Health and Fertility – Peter Deadman
Integrating acupuncture and IVF – Diane Cridennda and Dr. Paul Magarelli
Treatment of Infertility with Chinese medicine – Jane Lyttleton
Yang School lecture series Part 1 – Dr. Liu Fang
Advanced acupuncture in pregnancy – Jean Levesque
Certified Western herbalist – Packard School of Nutrition
Courageous conversations – Justice Institute
Biology of Empowerment – Dr. Lee Pulos
Secrets of Chinese Pulse Diagnosis – Bob Flaws and Honora Lee Wolfe