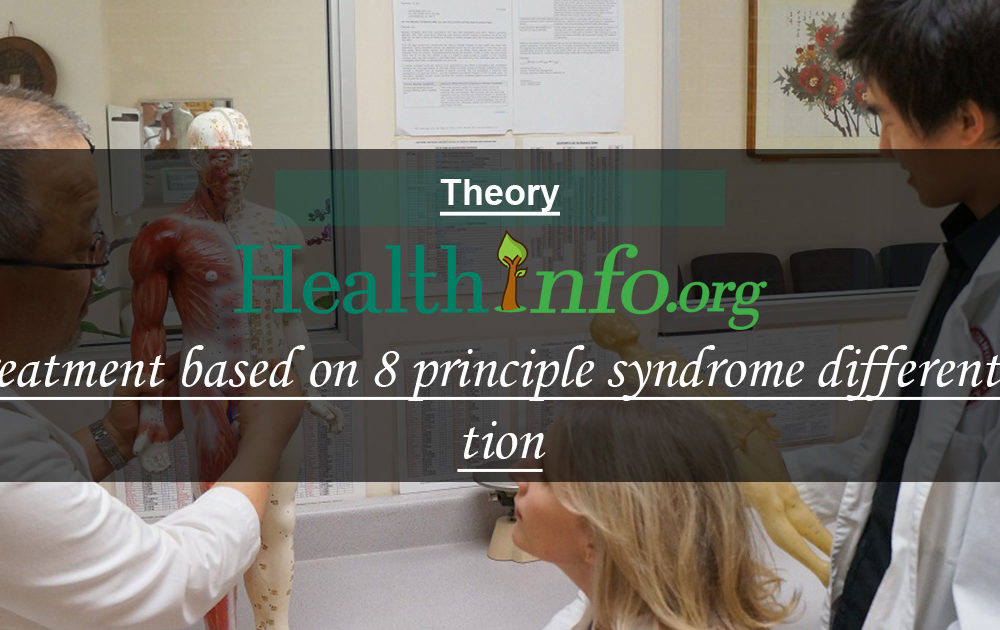 8 Principles – Yin, Yang, Hot, Cold, Interior, Exterior, Excess, Deficiency.
Exterior/Interior
Exterior – superficial 6 pathogenic factors invade and impairs Lung/Wei Qi functions
Acupuncture (heat or cold) – use Du, hand Taiyin, hand Yangming, foot Tai Yang
– needle shallow, Du 14, LI 4, 11, SJ 5, LU 7, BL 12, 13, GB 20
Internal – Zang Fu disorders, 1) external factor pass into the interior, 2) pathogen passes directly into the interior, 3) internal injuries (seven emotions, diet, overwork, etc.)
Acupuncture (heat and cold) – choose points from relevant Meridian through proper pattern differentiation.
– needle deeper, leave longer, use moxa, influential , back shu, front mu, Yuan, mother-son, lower he-sea, etc.
Heat/Cold
Main points to look for: thirst, complexion, extremities temperature, urine, bowel movements, tongue, pulse.
Cold – Ren, Yin meridians – tonify, moxa, set mountain on fire, deep insertion, longer duration.
Heat – Du, Yang meridians – sedate, bleed, cool heaven – Ying-spring, Jing-well, Shi xuan, Du 26, 14,
LI 4, 11.
Yangming heat – lower he-sea (ST 36, 37, 39)
deficiency heat – neutral stimulation
Excess/Deficiency
Excess – usually acute, external pathogen invasion, or internal Zang Fu dysfunction.
Acupuncture – sedate Du and Yang meridians, front mu, Xi cleft, lower he-sea, Jing-well
Deficiency – usually pre or post heaven root deficiency.
Acupuncture – tonify Ren and Yin meridians, Yuan source, back shu
– ST 36, SP 6, Ren 4, 6, 8, Du 20, BL 43, SP 10
Yin/Yang
Must Read: Functions of Internal Organs (Zang Fu)
Yin – deficiencies and cold
Acupuncture – tonify
Yang – excesses and heat
Acupuncture – sedate
Complicated Syndromes
Usually in clinic these above patterns are all mixed and constantly changing. Once faced with problems, the Doctor should work at preventing further progression of disease.