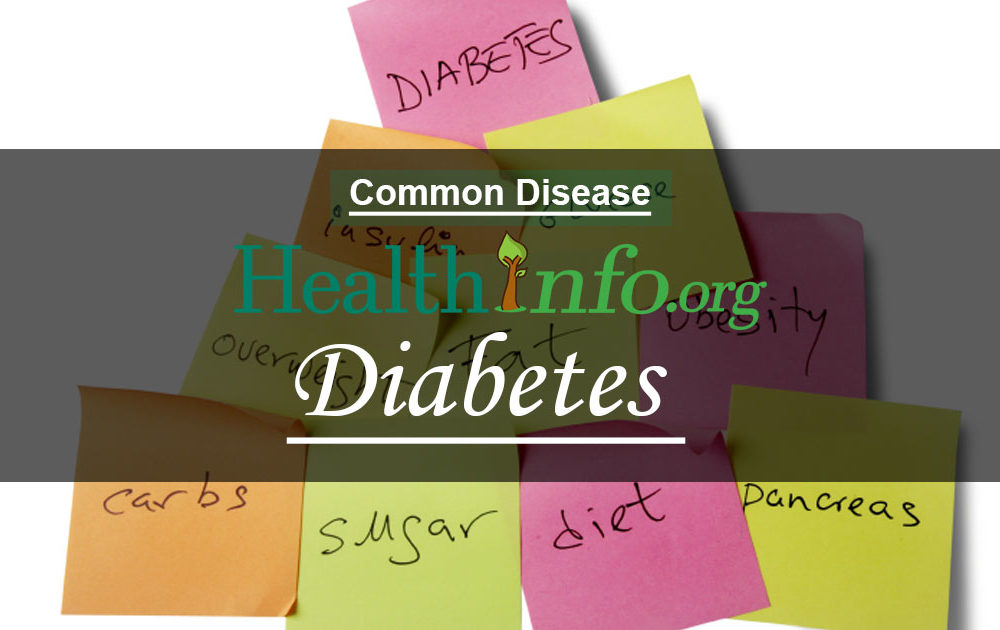 Causes
Diabetes results when the body doesn't produce enough insulin to maintain normal blood sugar levels or when cells don't respond appropriately to insulin. People with type I diabetes mellitus (insulin-dependent diabetes) produce little or no insulin at all. Although about 6 percent of the United States population has some form of diabetes, only about 10 percent of all diabetics have type I disease. Most people who have type I diabetes developed the disease before age 30.
Scientists believe that an environmental factor–possibly a viral infection or a nutritional factor in childhood or early adulthood–causes the immune system to destroy the insulin-producing cells in the pancreas. Some genetic predisposition is most likely needed for this to happen. Whatever the cause, in type I diabetes more than 90 percent of the insulin-producing cells (beta cells) of the pancreas are permanently destroyed. The resulting insulin deficiency is severe, and to survive, a person with type I diabetes must regularly inject insulin.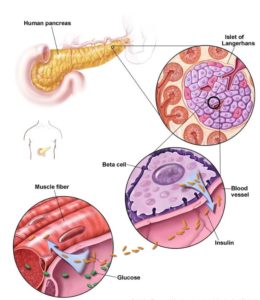 In type II diabetes mellitus (non-insulin-dependent diabetes), the pancreas continues to manufacture insulin, sometimes even at higher than normal levels. However, the body develops resistance to its effects, resulting in a relative insulin deficiency. Type II diabetes may occur in children and adolescents but usually begins after age 30 and becomes progressively more common with age: About 15 percent of people over age 70 have type II diabetes. Obesity is a risk factor for type II diabetes; 80 to 90 percent of the people with this disease are obese. Certain racial and cultural groups are at increased risk: Blacks and Hispanics have a twofold to threefold increased risk of developing type II diabetes. Type II diabetes also tends to run in families.
Other less common causes of diabetes are abnormally high levels of corticosteroids, pregnancy (gestational diabetes), drugs, and poisons that interfere with the production or effects of insulin, resulting in high blood sugar levels.