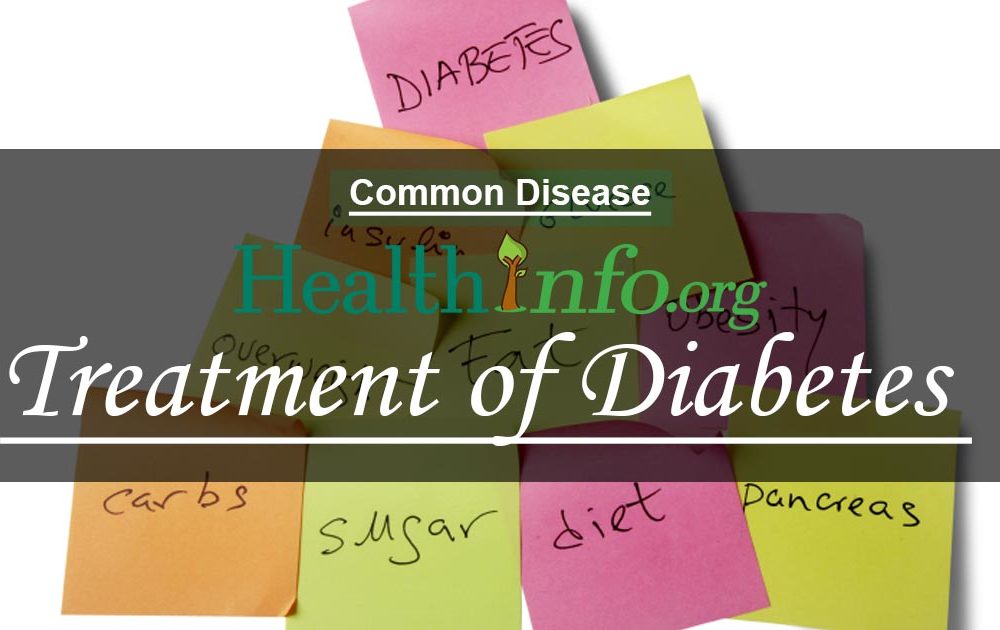 With careful management of this disorder, people can live long healthy lives that are very happy, granted they remain committed their well-being. Diabetes is managed in the following ways:
Learn about your condition
Diabetes education is an important first step. All people with diabetes need to learn about their condition in order to make healthy lifestyle choices and manage their diabetes.
The importance of nutrition & diet
What, when and how much you eat play an important role in regulating how well your body manages blood sugar levels.
Eat three meals and a bedtime snack each day.
Include a food from each of the food groups at each meal.
If you are thirsty drink water or diet pop.
If you are overweight, eat smaller portions. Reduce your intake of fat.
Keep sweet and fatty foods to a minimum.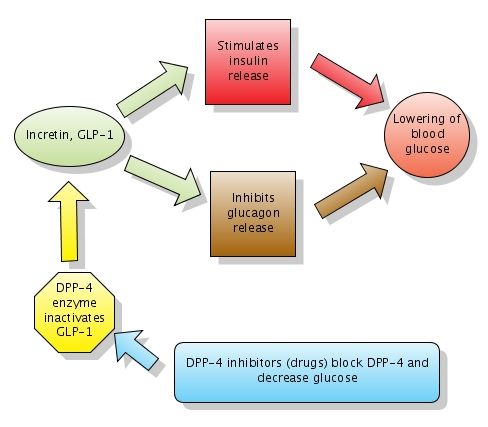 Stay active
Regular exercise helps your body lower blood sugars, promotes weight loss, reduces stress and enhances overall fitness.
Talk to your diabetes health care team to learn how to adjust your insulin and food to prevent low blood glucose levels while exercising.
Carry some form of sugar with you and extra food.
Carry your meter with you. Be prepared to stop and test during exercise if you feel any symptoms.
Wear a MedicAlert® identification.
Carry a record of the names and amounts of insulin you use and any other medications you use regularly.
Wear comfortable shoes and socks.
Test your blood glucose before exercising. If lower than __________ mmol/L, (have your doctor determine this value for you) you may need extra food before you start.
Stop exercising if you have pain or feel tired.
Enjoy yourself.
Watch your waistline
Maintaining a healthy weight is especially important in the control of type 2 diabetes.
Taking your medication
Type 1 diabetes always requires daily injections of insulin. Type 2 diabetes is controlled through exercise and meal planning and may require medications and/or insulin to assist the body in making or using insulin more effectively.
A chance for a new 'healthy' lifestyle: Learning to reduce stress levels in day-to-day life can help people with diabetes better manage their disease.
The main goal of diabetes treatment is to keep blood sugar levels within the normal range as much as possible. Completely normal levels are difficult to maintain, but the more closely they can be kept within the normal range, the less likely that temporary or long-term complications will develop. The main problem with trying to control blood sugar levels tightly is an increased chance of overshooting, resulting in low blood sugar levels (hypoglycemia).
The treatment of diabetes requires attention to weight control, exercise, and diet. Many obese people with type II diabetes would not need medication if they lost weight and exercised regularly. However, weight reduction and increased exercise are difficult for most people with diabetes. Therefore, either insulin replacement therapy or oral hypoglycemic medication is often needed. Exercise directly lowers blood sugar levels, often reducing the amount of insulin needed.
Diet management is very important. In general, people with diabetes shouldn't eat too much sweet food and should eat their meals on a regular schedule. However, eating a snack at bedtime or in the late afternoon often helps prevent hypoglycemia in people who inject themselves in the morning or evening with intermediate-acting insulin. Since people with diabetes also have a tendency toward high cholesterol levels, dietitians usually recommend limiting the amount of saturated fat in the diet. Yet, the best way to reduce cholesterol levels is to control blood sugar levels and body weight.
Most people with diabetes benefit greatly from learning about their disease and what they can do to help control it. This education is best provided by a nurse trained in diabetes education. All diabetics must understand how diet and exercise affect their blood sugar levels and be aware of how to avoid complications, such as checking their skin for ulcerations. They must also take special care to avoid foot infections and can often benefit from having their toenails cut by a podiatrist. Yearly eye examinations are essential to check for changes in the blood vessels that can lead to blindness (diabetic retinopathy).
In case of injury or high or low blood sugar levels, people with diabetes should always carry a card or wear a Medic Alert bracelet identifying the disease. In an emergency, alerting health care professionals to the presence of diabetes allows them to start proper lifesaving treatment quickly.
Insulin Replacement Therapy
In type I diabetes, the pancreas can't produce insulin, so insulin must be replaced. Replacement can be accomplished only by injection; because insulin is destroyed in the stomach, it can't be taken by mouth. New forms of insulin, such as a nasal spray, are being tested. To date, these new forms haven't worked well because variability in the rate of absorption leads to problems in determining dose.
Insulin is injected under the skin into the fat layer, usually in the arm, thigh, or abdominal wall. Small syringes with very thin needles make the injections nearly painless. An air pump device that blows the insulin under the skin can be used for people who can't tolerate needles.
An insulin pen, which contains a cartridge that holds the insulin and closes like a large pen, is a convenient way to carry insulin, especially for those who take several injections a day outside the home. Another device is an insulin pump, which pumps insulin continuously from a reservoir through a small needle left in the skin. Additional doses of insulin can be programmed or triggered so that the pump more closely mimics the way the body normally produces insulin. For some people, the pump offers an added degree of control, while others find wearing the pump annoying or develop sores at the needle site.
Insulin is available in three basic forms, each with a different speed and duration of action. Rapid-acting insulin, such as regular insulin, is the fastest and shortest acting. This type of insulin often begins to lower blood sugar levels within 20 minutes, reaches maximum activity in 2 to 4 hours, and lasts for 6 to 8 hours. Rapid-acting insulin is often used by people who take several daily injections and is injected 15 to 20 minutes before meals. Intermediate-acting insulin, such as insulin zinc suspension or isophane insulin suspension, starts to work in 1 to 3 hours, reaches its maximum activity in 6 to 10 hours, and works for 18 to 26 hours. This type of insulin may be used in the morning to provide coverage for the first part of the day or in the evening to provide coverage during the night. Long-acting insulin, such as extended insulin zinc suspension, has very little effect for about 6 hours but provides coverage for 28 to 36 hours. Insulin preparations are stable at room temperature for months, allowing them to be carried, brought to work, or taken on a trip.
Choosing which insulin to use may be complex. The decision is based on how tightly a person wishes to control his diabetes, how willing he is to monitor his blood sugar and adjust his dosage, how varied his daily activity is, how adept he is in learning about and understanding his disease, and how stable his blood sugar levels are during the day and from day to day.
The easiest regimen to follow is a single daily injection of one intermediate-acting insulin. However, such a regimen provides the least control over the blood sugar levels. Tighter control may be achieved by combining two insulins–a rapid-acting and an intermediate-acting insulin–in one morning dose. This requires more skill but offers more opportunity to adjust the blood sugar levels. A second injection may be taken at dinner or bedtime. Tightest control is usually achieved by injecting some rapid-acting and intermediate-acting insulin in the morning and evening along with several additional injections of rapid-acting insulin during the day.
Some people, especially older people, take the same amount of insulin every day; others adjust the insulin dose daily depending on their diet, exercise, and blood sugar patterns. The need for insulin varies with changes in food intake and amount of exercise. Thus, people who vary their diet and exercise very little usually need to make little change to their insulin dose. However, over time, insulin needs may change if the person experiences weight changes, emotional stress, or illness, especially infection. People who vary their diet and exercise patterns need to adjust their insulin accordingly.
Some people develop resistance to insulin. Because the insulin is not exactly like the insulin the body manufactures, the body can produce antibodies to the insulin. These antibodies interfere with insulin's activity, so a person with insulin resistance must take very large doses.
Insulin injections can affect the skin and underlying tissues at the injection site. An allergic reaction, which occurs rarely, produces pain and burning, followed by redness, itchiness, and swelling around the injection site for several hours. More commonly, the injections either cause fat deposits, making the skin look lumpy, or destroy fat, causing indentation of the skin. Changing the site of injection with each dose and switching the type of insulin generally prevent these complications. Insulin resistance and insulin allergy are uncommon with the use of synthetic human insulins, which are the insulins predominantly used today.
Oral Hypoglycemic Drugs
Oral hypoglycemic drugs are usually prescribed for people with type II diabetes if diet and exercise fail to lower blood sugar levels adequately. The drugs can sometimes be taken only once a day, in the morning, although some people need two or three doses. If oral hypoglycemic drugs can't control blood sugar well enough, insulin injections alone or in combination with the oral drugs may be needed.