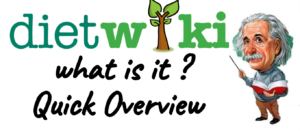 (drugs.com)
Hoodia gordonii is a cactus-like succulent plant, native to the Kalahari Desert in southern Africa. Due to over harvest and slow growth, Hoodia is now considered an endangered species. Hoodia grows in clumps of upright stems with tan flowers and thorns, and a strong, unpleasant odor.
Hoodia has received publicity in recent times for its natural appetite suppressant properties.
(verywellfit.com)
Much of hoodia's popularity stems from claims that the San Bushmen of the Kalahari desert relied on hoodia for thousands of years to ward off hunger and thirst during long hunting trips. They were said to have cut off the stem and eat the bitter-tasting plant.
(medicinenet.com)
People use hoodia to curb their appetite so they are able to lose weight. According to some claims, San bushmen in Africa eat hoodia to fight off hunger during long hunts.
Be careful when buying hoodia products. According to news reports, some samples of hoodia sold on the Internet do not contain any hoodia at all. You might not get what's listed on the label.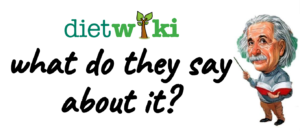 (livescience.com)
You can check the real science behind any scientist or any dietary supplement at PubMed, (www.pubmed.gov), with over 17 million citations from over 19,000 biomedical and life science journals dating back to 1950. There are only a couple of studies on hoodia, and these are about isolating P57.
(verywellfit.com)
One study published in the September 2004 issue of Brain Research found that injections of p57 into the appetite center of rat brains resulted in altered levels of ATP, an energy molecule that may affect hunger. The animals receiving the P57 injections also ate less than rats that received placebo injections. However, this was an animal study and injections in the brain are different from oral consumption, so it cannot be used to show that oral hoodia can suppress appetite in humans.
(everydayhealth.com)
In 2004, there were several case studies that examined the use of hoodia for weight loss and also noted possible negative side affects. Dr. David McLean of Brown University conducted one of the studies. He noted that hoodia use seems to have an effect on the part of the brain that controls appetite.
However, he only experimented on animals and noted that human results may be different due to different metabolisms. Two small human studies, one with seven participants and one with eighteen, appeared to demonstrate that the volunteers taking hoodia supplements dramatically decreased their caloric intake by as much as half. Tthe volunteers demonstrated no negative side effects in either study. Other than these minimal studies, there is little U.S. documentation of hoodia medical trials.
Scientists have not determined the exact mechanism whereby hoodia might suppress appetite. A glycoside commonly called P57, which may have central nervous system activity [181], is widely believed to be the main active ingredient, although not all researchers agree [16,182].
Despite its popularity as a weight-loss supplement, very little scientific research on hoodia has been conducted in humans [183]. In a randomized controlled trial, 49 healthy women (mean BMI 25) aged 18–50 years were randomized to receive Hoodia gordonii purified extract (2,220 mg/day in two divided doses taken 1 hour before breakfast and dinner) or placebo combined with an ad libitum diet for 15 days [184]. Compared to placebo, hoodia extract had no significant effect on energy intake or body weight.
(news24.com)
Smith, also director of the multidisciplinary stress biology research division, supplemented 12 lean and 12 obese male rats with different doses of the plant extract in a controlled study for two weeks.
She described her results as alarming.
"Similar to popular claims, we saw significant weight loss in rats supplemented with hoodia. However, this weight loss was not only due to fat loss as claimed by suppliers – the rats lost significant amounts of muscle tissue too," she told Sapa.
She said this would lead to weakness in humans and the increased breakdown of muscle could cause strain on vital organs such as the kidneys.
"We also saw that the rats didn't empty their stomachs, which were swollen with undigested food. Therefore, the claimed dietary suppression is more likely due to the individual feeling bloated."
The rats also had cardiac abnormalities.
Smith remained adamant that it was most sensible to not consume the plant extract because the negative effects outweighed any potential benefit.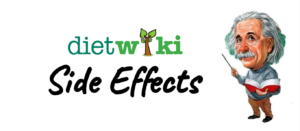 (ods.nih.gov)
Hoodia might not be safe. It can cause rapid heart rate, in-creased blood pressure, headache, dizziness, nausea, and vomiting.
(drugs.com)
Patients should not take Hoodia without first talking to their doctor if they
have diabetes or are taking a medicine to control blood sugar levels,
have any heart problems or take any heart medicines,
have a bleeding or blood clotting disorder or are taking a medicine to increase or decrease the clotting of their blood such as aspirin, warfarin (Coumadin), or heparin,
have anorexia, bulimia or any other eating disorder.
(sciencedirect.com)
Since P57AS3 has been found to have similarities to the steroidal core of cardiac glycosides, long-term research is needed to determine appropriate dosage and potential contraindications, risks and side effects such as potential disturbances to heart rhythm that may be triggered by its consumption. The lack of definitive safety data has been confirmed in several communications from the US FDA.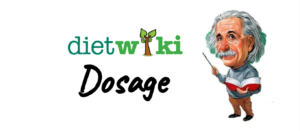 (rxlist.com)
The appropriate dose of hoodia depends on several factors such as the user's age, health, and several other conditions. At this time there is not enough scientific information to determine an appropriate range of doses for hoodia. Keep in mind that natural products are not always necessarily safe and dosages can be important. Be sure to follow relevant directions on product labels and consult your pharmacist or physician or other healthcare professional before using.