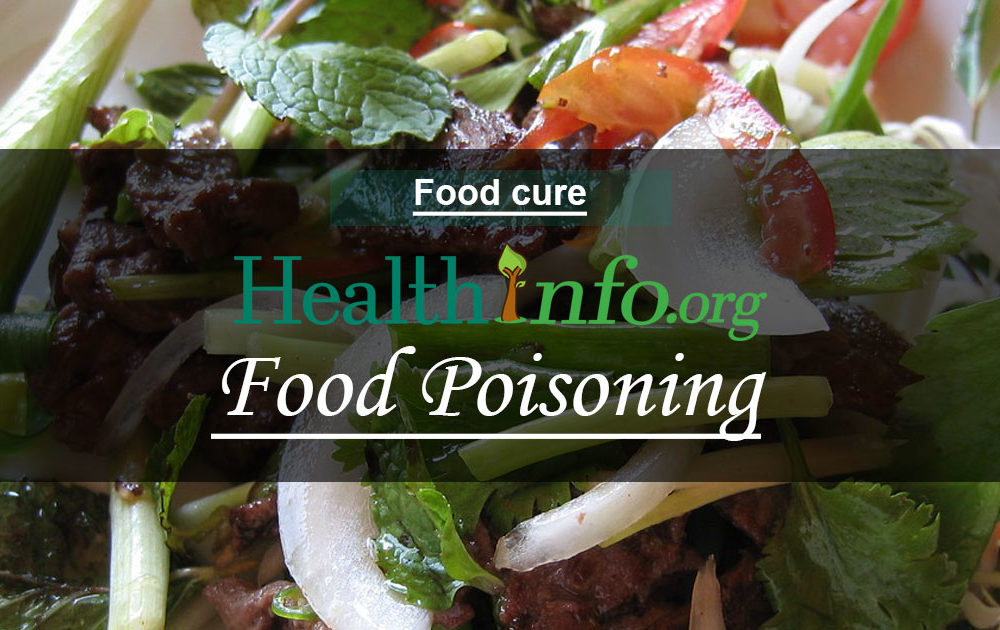 General Food Poisoning Symptoms:
Food poisoning will occur when a person eats any type of food which has harmful toxins or micro organisms within it or on it. Many people misdiagnose flu or cold with what is actually food poisoning. The general symptoms of food poisoning are nausea, vomiting, abdominal cramps, diarrhea, chills, fever and headache, all which can last from a few hours to a few days. Some types of food poisoning (ie botulism) can cause death, reactive arthritis and chronic immune deficiency.
Different Types of Food Poisoning with Symptoms:
Botulism
double vision, difficulty swallowing, difficulty breathing, difficulty speaking, nausea, vomiting, abdominal pain, diarrhea and muscular weakness. Takes 12 hours to 8 days before signs arise after exposure.
Campylobacter Infection
muscular pain, nausea, vomiting, fever, abdominal cramps. Takes 2 – 10 days before signs arise after exposure.
Clostridium Perfringens Poisoning
Diarrhea, abdominal cramps – takes 9 – 15 hours before signs arise after exposure.
Giadiasis
Nausea, gas, abdominal pain, abdominal cramping, diarrhea, possible malabsorption problems and weight loss. Generally takes 1-3 weeks before signs arise after exposure.
Listeriosis
flu like symptoms including fever and chills. May cause spontaneous abortion or still birth. Takes 2-4 weeks before signs arise after exposure.
Norwalk Virus Infection
Nausea, vomiting, diarrhea and headache. 1- 2 days before signs arise after exposure.
Salmonellosis
most frequent type of food poisoning. Nausea, vomiting, diarrhea, abdominal cramps, fever and headache. 6 – 48 hours before signs arise after exposure. Salmonella thrives in livestock which has been given large doses of antibiotics, one third of all the chickens in the United States are infected with salmonella.
Scombroid Poisoning
headache, dizziness, burning throat, hives, nausea, vomiting and abdominal pain. Takes 5 minutes to 1 hour before signs arise after exposure.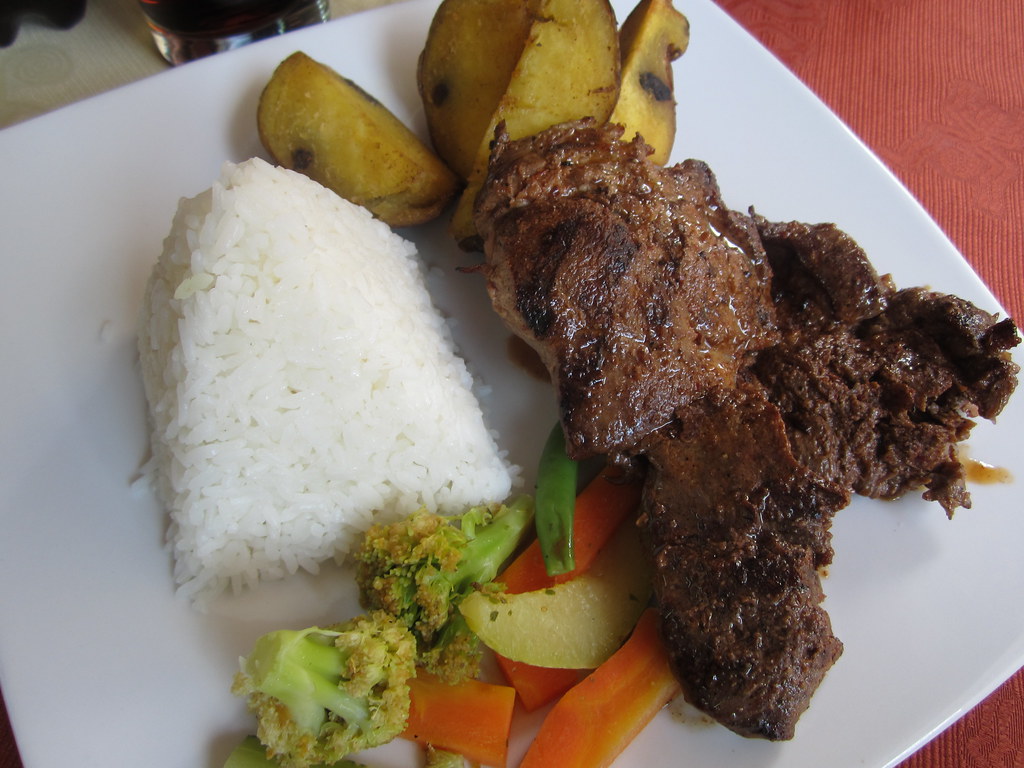 Staphylococcal Food Poisoning
Second most common type of food poisoning. Vomiting, diarrhea, occasional weakness with dizziness. Takes 30 minutes to 8 hours before signs arise after exposure.
Trichinosis
fever, eye lid edema and muscle pains. 1-2 days before signs arise after exposure.
Food Poisoning Prevention
Keep food either hot or cold (not room temperature)
Cook all meat and seafood thoroughly (above 165F.)
Set your refrigerator for 40F or below
Never use cracked raw eggs
Wash hands thoroughly and often when handling food.
Do not give babies honey – may lead to botulism (safe after 12 months)
Take garlic tablets before a meal to help fight bad bacteria that you may ingest.
Alternative Medicine Treatment for Food Poisoning
Vitamins
Vitamin C – detoxifies body, aids in removing bacteria
Vitamin E – aids immune function to clear toxins and bacteria
Nutrients
Charcoal tablets – removes toxic substances from colon and blood
Potassium – restores proper electrolyte balance
Acidophilus – helps replace dying intestinal Flora (good bacteria)
Herbs
Garlic – detoxifies intestines and destroys bacteria in lower digestive tract.
Kelp – contains electrolytes and minerals to help restore bodies normal levels
Goldenseal Extract (non alcohol extract) – repeat every four hours – natural antibiotic
Milk thistle – liver and blood cleanser
Red Clover – liver and blood cleanser
Lobelia Tea Enema – helps clear poisons from body.
Chinese Medicine Herbal Treatment for
Food Poisoning
Chinese Herbs – Zi Su Ye and Gan Cao
Chinese Herbal Formula – Shao Yao Tang
With vomiting and possible diarrhea (cold) – Huo Xiang Sheng Qi San
With diarrhea (heat) – Ge Gen Huang Qin Huang Lian Tang
Food Poisoning Can Trigger Other Medical Conditions
In Rare Cases
Larry Pynn
Vancouver Sun
Saturday, August 23, 2003
Food poisoning is caused by eating foods contaminated by harmful organisms, such as bacteria, parasites, or viruses. Symptoms of food poisoning usually include nausea, vomiting and diarrhea.
An estimated 76 million people get food poisoning each year in the U.S. The vast majority of food poisoning cases are mild and require only rest at home and extra fluids. However, every year an estimated 325,000 people are hospitalized, usually for dehydration. In rare cases, such as botulism, food poisoning can be life-threatening.
Mass-scale food production, a larger at-risk population, and the global distribution of foods are factors that have increased the threat of becoming ill from contaminated food.
U.S. Food and Drug Administration surveys show 20 per cent to 100 per cent of chickens in grocery stores carry bacteria that can make people sick if they are not cooked thoroughly.
Research indicates food poisoning may trigger other conditions, such as Guillain-Barrι syndrome, arthritis, heart disease and meningitis, in two per cent to three per cent of food poisoning cases.
Campylobacter, salmonella and E. coli are bacteria that are often present in the intestines of healthy farm animals, but can be harmful if they make their way to the table during processing. They can contaminate meat, especially ground meat, poultry, dairy products, eggs and sometimes fruit and vegetables.
Contamination of harmful bacteria, such as staphylococcus and shigella, is often the result of inadequate restroom facilities for farm workers and lack of hand-washing by food handlers.
In bacterial food poisoning, food must first be contaminated by harmful bacteria. Then, bacteria usually need to multiply in the contaminated food, reaching sufficient numbers to make a person ill. Warm temperatures and protein-rich foods contribute to bacterial growth.
In some cases, the bacteria itself is toxic; in others, bacteria produce a toxin that attacks the body.
After contaminated food is eaten, nausea and vomiting usually begin in several hours to several days. Vomiting is the body's normal reaction to toxins, and it may help to remove harmful bacteria that have not yet been absorbed by the stomach. Symptoms progress as the toxins move from the stomach to the intestines, causing inflammation, cramping and diarrhea. Fever may or may not be present.
In most cases, people recover in a few days to a week as toxins are flushed from their systems. Weakness may be present for several days after other symptoms subside.
The C. botulinum bacteria produce toxins that paralyse the nerves and the muscles. Botulism symptoms usually begin 18 to 36 hours after eating contaminated foods. Toxins created by the bacteria poison the nervous system, initially causing weakness and double vision. Intensive care, including mechanical ventilation, is needed to support failed breathing. Because of aggressive medical care and the availability of antitoxin, about 90 per cent of people with botulism live. Recovery from botulism may take months, and people are often weak and tire easily for as long as a year after the disease strikes.
People at increased risk of becoming ill and of having more severe symptoms with food poisoning include pregnant women, young children, older adults and people who have impaired immune systems.
Factors that increase your risk for developing food poisoning: eating or drinking unpasteurized juices, raw sprouts, unpasteurized milk and milk products made from unpasteurized milk; eating raw or undercooked meat, poultry, eggs, fish and shellfish.