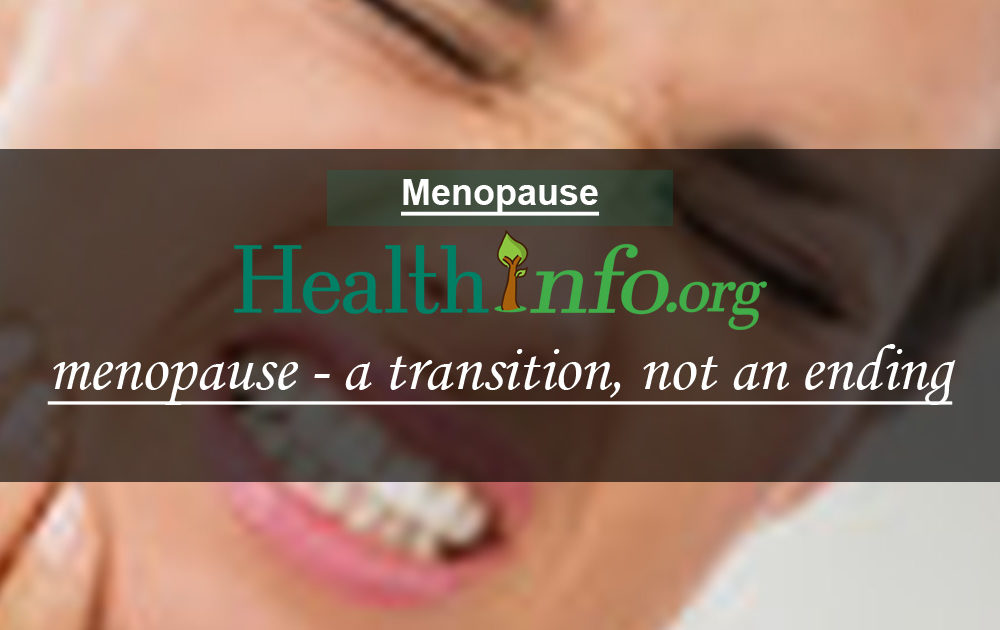 in chinese medicine theory, menopause is not an "end to reproduction" as much as it is a transition into a new phase of life. chinese medicine theory holds that the human body mirrors what occurs in nature – just as the birth of spring becomes the lush summer season, which then transitions into the harvest of autumn and the storage of winter, so too must the bounty of our menses ultimately transition into the harvest and storage of that same vitality. one way of looking at it is that the energy and nutrients of menses devoted to creating and sustaining new life, which is then shed each month if conception does not occur, is now transitioning back into being devoted to help sustain a woman's own life and energy. she keeps her blood every month, and instead of her uterus being primarily nourished, there is relative abundance for her heart and spirit to be nourished as well.
if thinking of menopause as a transition which mirrors our seasons in nature makes you sad because you're not ready to see yourself as being in your "autumn years" yet, there is another equally valid metaphor we can use. instead of looking at the entire lifespan as the "year" we are cycling through, try looking at just the time in our lives when we menstruate as our "year". by changing the scope we are viewing out of, we can see how menopause is also considered to be the "second spring" in chinese medicine. our first spring occurs when we get our first menses, and our second spring occurs once we finish our menses.
Must Read: Five Questions You Have to Ask Your Acupuncturist
while menopause is a natural transition, imbalances in the body can create signs and symptoms during this time which cause discomfort. chinese medicine has tools to help correct these imbalances, with dietary & lifestyle recommendations as well as the practices of acupuncture and chinese herbal medicine.