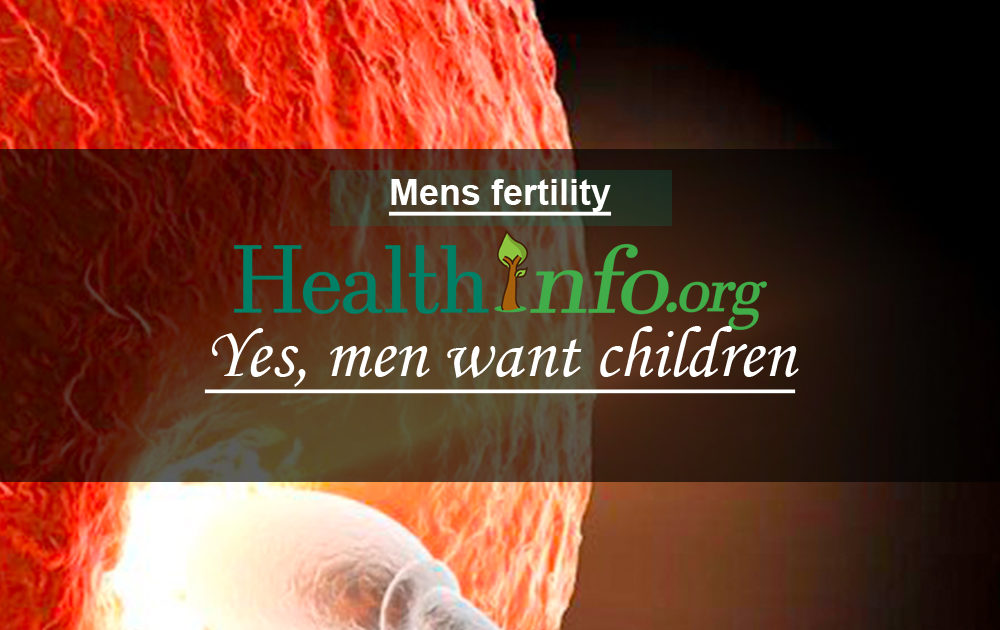 Does infertility affect men? It's hard to say easily as men traditionally don't talk about it and their silence can be interpreted as indifference. Their focus on other things can be interpreted as not wanting children. But they do. It's a social cliché that women have a biological clock that starts ticking when they're ready to have a baby. They reach their late 20s or 30s and gravitate towards every baby within reach. Do men do the same? No, they don't gather in groups admiring tiny cardigans or discussing the benefits of nursing pads. Men usually don't talk to their friends about the dream to hold their own child. But men can have a biological clock, however faint the ticking. Ask any first-time father as he is holding his newborn son 30 seconds after he is delivered if he misses his 'freedom'. The answer will always be no.
So why do men want to be fathers? It was a question I asked as I was researching my book Swimming Upstream: the struggle to conceive and I didn't find many answers. So I asked a lot of men and I found that even though there may be reasons that are personal to a man as an individual, but there are some common threads that men express as the reasons why they want children.
* Pride. It seems every father's dream is for their son (usually) to win the big game or become number one player in the world of their chosen sport. Why? In a way it's praise for something he has created. You never hear a father say 'I want him to grow up and be the fourth best accountant in the city' do you? Fathers always dream that their children will become the next Tiger Woods.
Must Read: THERAPEUTIC TOUCH FOR ANIMALS GENERAL GUIDELINES FOR TREATING ANIMALS
* Immortality. Our never-ending pursuit is one of immortality and you could probably argue that we want it more than at any previous time in history. As a society, we inject ourselves with plastic, sleep in energy-harnessing pyramids and lift our cheekbones, hips, thighs, stomachs and hopes in the drive to chase the elusive dream to live forever. But it's fleeting: you can't live forever. But with children however, you can. Part of you will live forever, or at least until the next generation.
* The competitive nature. Men are competitive; it's innate. They can't help but sneak a peek over the neighbour's fence to see his new car and then buy one for himself that's a little better than it. And our society is competitive and you have to keep up. It can be hard for a man struggling to have a family to listen to his friends talk about their children. One friend says his kid is gifted because he talked at seven months of age. The guy next to him says 'that's nothing, my kid walked at six months of age'. It can get to be one-upmanship at it's finest. Then it hits the man that he doesn't have any kid stories to tell yet.
* A need to be valued. The one thing about having kids is that they, more than anyone else in the world, would be interested in you – as a person and the 'things' that represent your lifetime. They are interested in you and these 'things' give them an insight into the person you are and, in turn, the person they are. A thought that can sadden a lot of people who are facing the prospect of being childless is more than 'who'll inherit my things?' It's a thought that says 'when I'm gone, my values and the things I hold dear – even the memory of me as a person – will just fade away'.
* The golden years. There can also be a concern about the long-term future if you're facing the possibility of not having children being in jeopardy. 'Who'll look after me when I'm 90?' Without children to assume the responsibility of looking after you in your latter years, it can be easy to wonder who will care about you. So some people can feel a great loneliness some 40 or 50 years in advance. They can picture themselves sitting in a chair in a nursing home, visited by no-one, gradually slipping away without anyone at all noticing. Or caring. When men are facing the prospect of fertility problems, these issues can raise their heads. Society really doesn't have a label for it and sometimes this can go unrecognised. But they're still there. They may not be physical – things like pride or a need to be valued – but they're real.