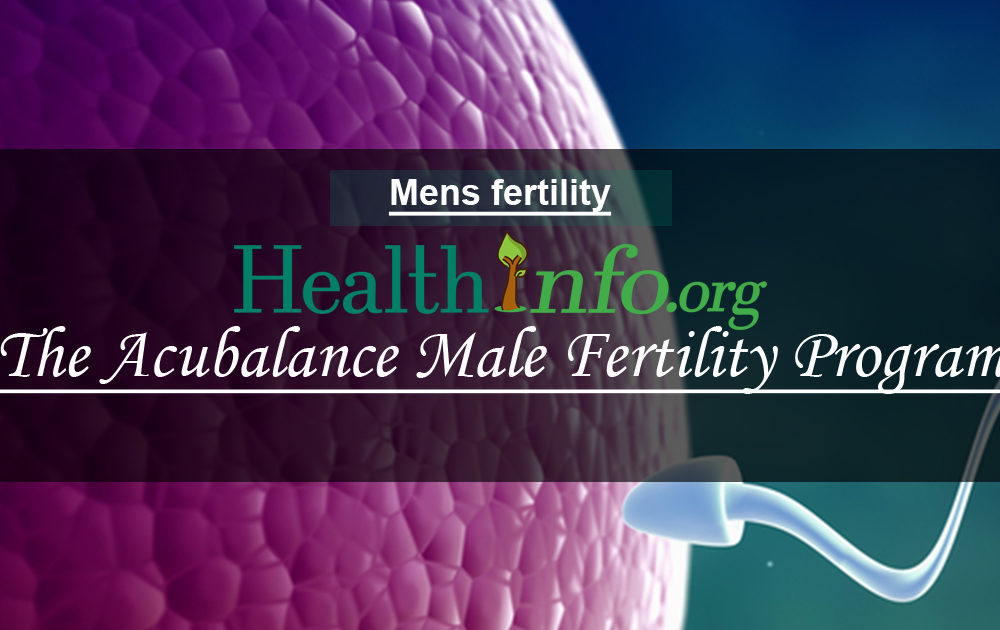 Our Promise
When committed to and followed through with, 'The Acubalance Male Fertility Programme (F.A.T.H.E.R.S.)' provides men with an effective, easy-to-implement system that has profound benefits towards fertility, as well as overall health and well-being.
NEW! No Needle Treatments!
For those of you who hesitate to participate in the FATHERS programme because of the needles, Acubalance can still work with you. Come in for your initial fertility consultation and ask for more information.
F – Food
Even subtle dietary alterations can have a profound effect on both your health and fertility. A nutritional review will be conducted, and recommendations will be discussed.
A – Acupuncture
Acupuncture-moxibustion will be performed at each visit. This involves the stimulation of specific points on the body via insertion of thin sterile needles and heat. It serves to restore homeostasis and balance to the energetic and physiological processes of the body mind and spirit.
T – Things to Avoid
Things that you should avoid to optimize fertility (i.e. heat, pesticides, tobacco, etc.) are necessary to be aware of. Follow the link above to learn more.
H – Herbs
Every second week you will be sent home with a custom Chinese herbal formula. This is taken in liquid form as a tea, two times per day.
E – Exercise
In relation to your normal habits, you will be advised to stay active, not too strenuous or heavy, or to start to exercise if it is not already a part of your life. Keep it enjoyable.
R – Revision
Subtle revision of your thought, stresses, mental imagery, intention, breathing, and relationship is easy to do and can positively effect the quality of your life.
S – Supplements
Lets start with a good multivitamin then move on from there. Your particular needs determine the supplements that will be recommended. Others such as essential fatty acids, zinc, and folate may enter the picture.
Recommendations:
1. EFA's – 2000mg / day
2. ACES Plus – sisu
3. Biostrath or Multivitamin
4. Zinc – 30mg / day
5. Homocysteine – B6, folic (B9), B12
The System
100 days. That is how long it takes for our body to create and mature sperm. This means, the sperm you will fertilize your partners' egg with is already 100 days old! It is quite clear why your health 3-4 months before conception is of utmost importance.
F.A.T.H.E.R.S. is designed to make your journey toward improved health simple.
If you have not already done so, you will be asked to get a semen analysis and your testosterone levels checked. There are also a few other things that may be recommended checking; physical exam for things such as varicocele, small testicles, tumors, hydroceles, digital exam of the prostate, semen cultures to check for infection or presence of white blood cells, and if liquefaction is poor a test for antisperm antibodies should be done. Blockages can be assessed through an ultrasound exam and presence of fructose in the semen. Lastly, a testicular biopsy may be needed. It is better if this is done at a fertility clinic by urologists that specialize in this area. Doctors are often busy and in a rush, don't be afraid to interrupt and ask for a proper explanation. The causative factors from a scientific perspective help direct us in our treatment process.
Tests:
– varicocele
– Semen analysis (ask how often ejaculation occurs, up to 70% dead sperm per sample is considered normal)
– testosterone (signs of low testosterone: low interest in sex, fatigue, sleep disturbances, muscle weakness, soft or small testis, erectile dysfunction, weight gain particularly around the waist, osteo, depression, anemia. Even with pharmaceutical supplementation it can take 6 months to restore levels.)
– semen culture (infection)
– testi size and shape (undescended testis that are not corrected before the age of 1 can negatively effect fertility)
– tumors, cysts – pituitary/testi cancer
– digital prostate exam, PSA
– liquefaction (antisperm antibodies)
– blockage (ultrasound, fructose, ask how well semen propels from penis)
– testicular biopsy
– diabetes
– cholesterol
– dna fragmentation
– sperm dna integrity assay/sperm chromatin structure assay
Read More: What psychosocial issues arise during routine semen analysis testing and evaluation?
The initial consultation involves establishing a trustworthy relationship between you and your practitioner. The treatment protocols over the next 100 days will be discussed. The forms that you will have already filled out and brought with you are addressed so that your individual needs are understood, and your health concerns get properly treated. Traditional Chinese Medicine enters into great depth with the intimate inner functioning of your mind and body. Be prepared to answer a few questions you may have never been asked before. You will be asked to spend a little time reviewing a list of vital things to avoid to help improve your sperm quality and quantity.
Every visit concludes with an acupuncture-moxibustion treatment.
The next appointment (one week later) will consist of reviewing the 5 day dietary journal you will have been asked to complete. With this information we make slight adjustments that optimize fertility according to the health patterns you display. Exercise will be discussed, proper supplementation recommendations are made, and a Traditional Chinese medical diagnosis will be determined.
Some informative educational literature may be suggested.
Again, every visit concludes with an acupuncture-moxibustion treatment.
Follow-up appointments focus primarily on refinement of the Traditional Chinese medical diagnosis, observation of changes taking place, and acupuncture-moxibustion treatments.
Every second week will involve taking 7 days of herbal formulations that are custom designed to your needs.
Other topics covered will be stress management, positive intention, visualization, and breathing exercises.
Cost Initial consultation with your partner is $115. All other acupuncture treatments are $75 each.
The cost of herbs is about $25-$40 per week, taken five days per week.
Supplements are between $100-$150 per month.
After the 100 day course of treatment, your health and fertility, as well as possible continuation of treatments, will be reassessed (if you have not yet conceived).