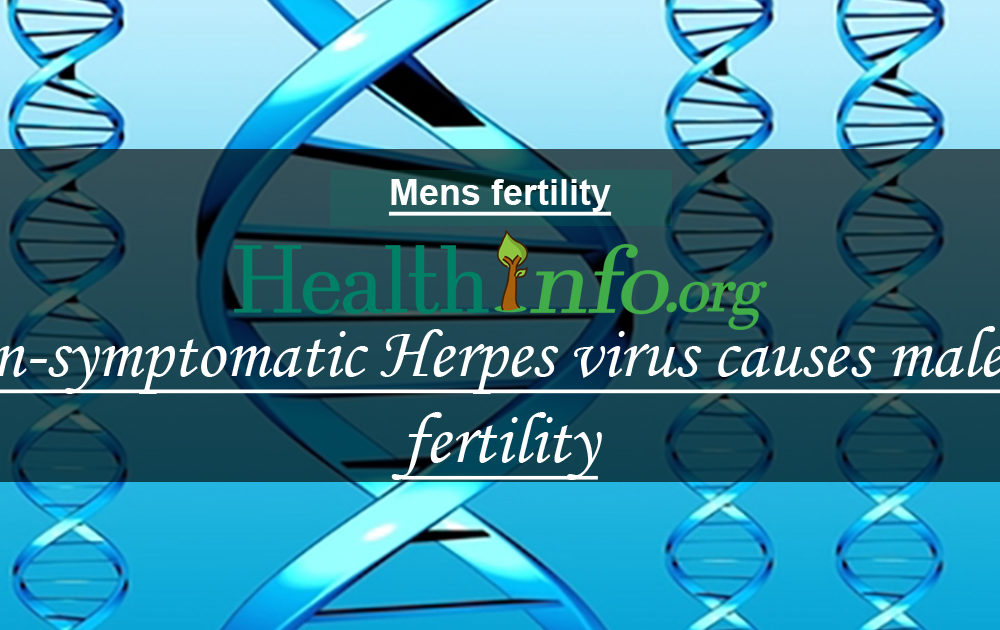 OK, I just posted a research abstract that showed men that do not experience herpes symptoms may still have it in their semen, and that it negatively affects motility and morphology, thus causing infertility and poor IVF results. The herpes was interestingly more present in the semen in the winter months (study was done in Russia). With this information, it makes sense that all mens sperm that has lowered parameters should get their semen checked for herpes simplex virus,…and really give it the boy scout try to conceive in summer months!
Ask your doctor how you can get your semen check for herpes simplex virus. If it is present in many men without them knowing, and it damages sperm, then we can also conclude that if their wife actually does end up falling pregnant, that the damaged sperm most likely points to poor embryo quality from high % sperm DNA fragmentation rate, which will often result in miscarriage. Again, the evidence for further investigation of men is mounting daily, and the blatant ignoring of this side of fertility because their is actually no treatment for men (folks ICSI is not treatment) is unethical. Modern western medicine is again failing as leaders
Must Read: Effect of acupuncture on sperm parameters of males suffering from subfertility related to low sperm quality.