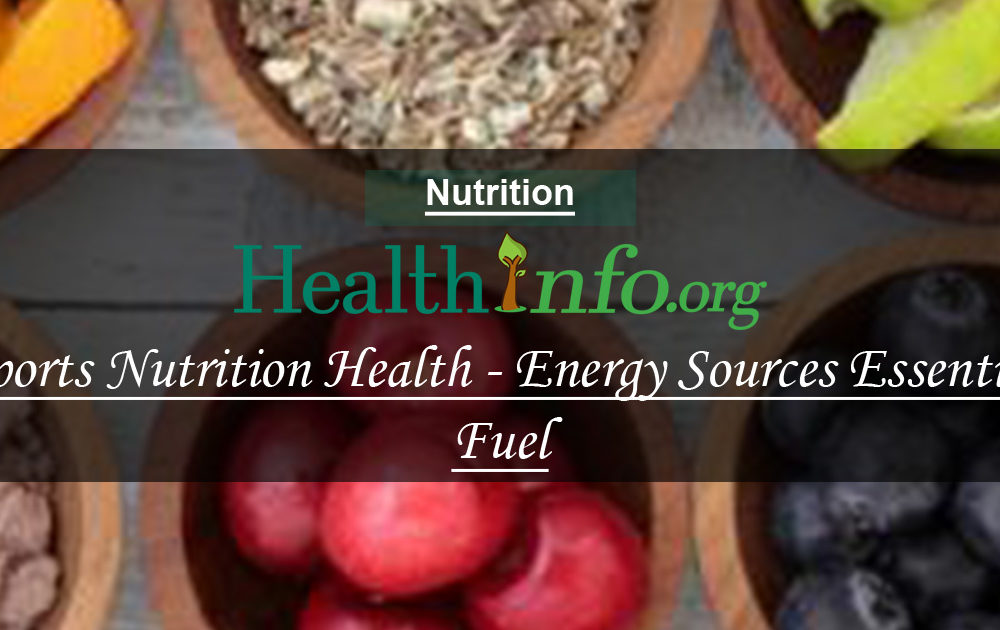 This site is here to help you achieve the best sports nutrition health plan available. Although this site will not answer all your sports health questions is will be able to answer some of your nutrition questions.
Glucose
The bodies first most readily useable fuel source is glucose which is stored in the muscles and the liver in a form called glycogen. During exercise the amount of glycogen available to be transformed into glucose is a key factor in stamina and strength. With a deficiency of glycogen you will quickly feel fatigued. A high-intensity workout is only possible when glycogen is readily available in adequate amounts for your sports nutrition health.
Carbohydrates
The bodies second most useable dietary source of fuel is carbohydrates. These are easily broken down into glucose molecules and then used to fuel the body during physical exercise. If they are not used after ingestion then they will be stored as glycogen within the liver until it is needed. Many serious athletes will eat large amounts of carbohydrates several days before an event in order to get their glycogen stores filled so they perform with maximum endurance and strength. Focussed athletes know sports nutrition health and how to achieve their best performance.
Sources of quality carbohydrates include: soybeans, kidney beans, lentils, sweet potatoes, apples, oranges, whole wheat products, brown rice. Try to eat more fructose filled foods than any other sugar (word ending with 'ose') as well as try to stick to a diet filled with slowly digested carbohydrates, this prevents spikes in blood glucose levels.
Fat's and Lipids
Once glucose, glycogen and carbohydrates have been exhausted the body turns to body fat as a fuel source (not dietary fat breakdown, body fat!). Generally speaking, after 20 minutes of aerobic exercise the body starts to burn fat stored within the body. Diet's high in fat are a poor way to increase performance as the fat being ingested will not necessarily be burned during exercise.
Sources of quality 'good fat' includes: fish (not shell fish), extra virgin olive oil (organic), flax seed oil, hemp seed oil, linseed oil, pumpkin seeds, walnuts and soybeans. Try to use long chain fats as they make up most of the human brain. Unsaturated fats are much more biologically active then saturated fats and should be eaten daily for optimum sports nutrition health.
Read More: Diabetes – monitoring treatment
Protein
If these general fuels are in short supply the body turns to breaking down and converting our own muscles protein into glucose for an energy source. When this breaking down of our own lean mass occurs, we build up toxic levels of ammonia decreasing the effectiveness of our workout. Sufficient protein must be included with quality sources and efficient amounts in order to repair our damaged tissues as well as replace any protein being converted for fuel. Generally try to eat high qulity, organic, low fat proteins.
When choosing protein supplements for sports nutrition health the most easily absorbed and high quality supplement is Whey! Choose pre-digested proteins which contain high levels of leucine and valine (40 mg per kg of body weight).
When excessive carbohydrates are taken into the body that increase the demand of energy needed, these carbohydrates are converted into fat and stored until burned at a later date (if ever!). This is not good sports nutrition or healthy.