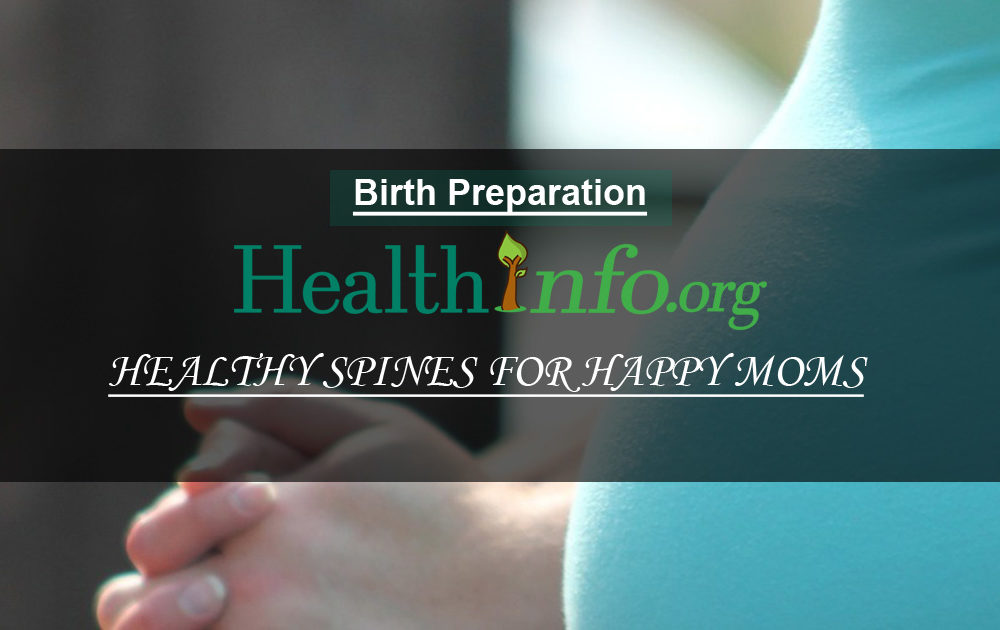 Becoming a mother is an incredible experience from the moment your child is conceived to the moment you hold your newborn in your arms for the very first time. Pregnancy and childbirth is a natural process with many exciting changes, both physical and emotional. Postpartum, your body continues to adapt to support your new baby. Though natural, these changes may cause pain and strain during the pregnancy and in the postnatal period. Chiropractic care can help to remove these physical stresses during your pregnancy, bring balance to your pelvis for an easier birth experience and aid in the postpartum recovery.
As a chiropractor and mom myself, I see and have experienced many of the common symptoms of pregnancy: low back pain, headaches, nausea, pelvic discomfort, rib strain, fatigue and carpal tunnel syndrome. Everyday wear and tear such as sitting in front of a computer or catching up with your active toddler, can cause subtle imbalances in the spine and pelvis even before pregnancy. Once pregnant, your body may not be able to compensate for the imbalances and the above symptoms may occur. As well, a misaligned pelvis may torque the uterus which reduces the amount of room for the growing baby and cause intrauterine constraint.
Intrauterine constraint can restrict the baby's position and may prevent the baby from moving into the head down position in the final trimester. The mom-to-be may have back and pelvic pain, especially with twisting or turning movements. Breech positions from intrauterine constraint can lead to longer and painful labours with a greater chance of interventions such as external versions, epidurals, episiotomies and cesarean sections.
Dr. Larry Webster, founder of the International Chiropractic Pediatric Association, developed the Webster Technique to balance the pelvis and assist in the prevention and removal of intrauterine constraint. A recent study by the Journal of Manipulative & Physiological Therapeutics reported a high rate of success (82%) in relieving intrauterine constraint using the Webster Technique, allowing breech and posterior positions to turn to the normal occiput anterior position.
Along with easing the symptoms of pregnancy and balancing the pelvis for an easier delivery, chiropractic can help you recover from the stresses of childbirth such as pain, exhaustion and incontinence. Postnatal care restores proper mobility and assists your natural healing process which helps you handle the demands of motherhood, like the 2am, 4am and 6am feedings! This is an important time to bring balance to the spine and minimize the strain involved with nursing and caring for your newborn. Is chiropractic right for you? Many expectant and nursing moms are concerned about taking medication during and following their pregnancy. Chiropractic is natural health care for mom and baby. The best time to first see a chiropractor is before you are pregnant as the pelvis will maintain balance more easily without the weight of the baby on your spine. However, it is never too late to seek chiropractic care especially if intrauterine constraint or a breech position is suspected.
The following are a few comments from moms under chiropractic care:
"During my 3rd pregnancy, I visited my chiropractor for adjustments. I was experiencing low back pain and some tightness in my hips and inner thighs. After the adjustments, I always felt better. Mentally, I liked the thought that keeping my pelvis even and balanced would make the space larger and allow the baby to exit more easily. I'm proud to report that my baby arrived in record time – my labour and birth were problem-free. It was also great to have my chiropractor evaluate my baby shortly after her birth." Cindy
"I had a breech positioned baby and discovered that chiropractic care could help encourage the baby to turn, naturally. Following a few sessions of gentle chiropractic adjustments, our baby turned to the proper head down position and were able to avoid a C-Section!" Christiane
"Our daughter had been experiencing a lot of fussiness and crying fits at night. At 2 months of age it seemed to be getting worse and we were at our wits end. We had heard that chiropractic care could help so we decided to give it a try. Incredible changes happened! Our daughter improved after the first two sessions; she is so content, doesn't overextend her neck, cries way less, nurses better, happier and more easy going. It is so soft, gentle and noninvasive, she breathes deeply during the sessions and likes it. Chiropractic is amazing for children, especially babies." Amanda