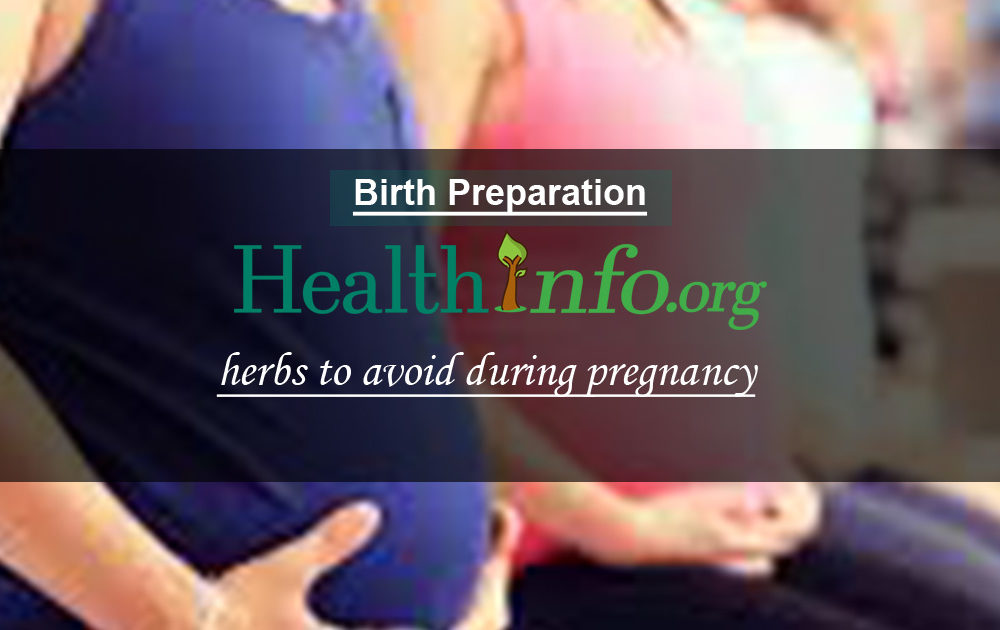 Herbs to Avoid During Pregnancy
By no means are the following lists complete. I recommend consulting qualified practitioners of Eastern and/or Western herbology before administering any herbal treatment during pregnancy.
For more information see our references (at the bottom of this page), or go to our
Chinese herbal section complete with information & pictures of over 300 herbs!
Contraindicated Herbs During Pregnancy
The herbs in the following category should not be used at any time during pregnancy or when pregnancy is even a possibility
Common Name (botanical name)
Angelica root (archangelica, atropurpurea, sinensis, sylvestris)
Ba Dou (croton tiglium seed)
Bai Fu Zi (Typhonii rhizome)
Bai Mao Gen (imperatae cylindricae)
Ban Mao (mylabris)
Chan Su (bufonis secretion)
Che Qian Zi (plantago asiatica)
Chong Lou (Paridis rhizome)
Chuan Niu Xi (cyathulae officinalis)
Da Ji (cirsii japonica, euphorbiae)
Di Bie Chong (eupolyphaga)
E Wei
E Zhu (curcumae root)
Fan Xie Ye (senna leaf)
Fu Zi (aconite carmichaeli root)
Gan Sui (euphorbiae kansui)
Guan Zhong (dryopteris crassirhizomae)
Hai Long
Hai Ma (hippocampus)
Hong Hua (carthami tinctorii)
Huai Hua (sophorae japonicae immaturus)
Liu Huang (sulphur)
Ma Chi Xian (portulacae)
Ma Qian Zi (strychni seed)
Mang Xiao (mirabilitum)
Meng Chong
Mu Dan Pi (moutan)
Niu Huang (bovis calculus)
Jack-in-the-pulpit root (arisaema)
Pennyroyal (hedeoma puegioides)
Qian Niu Zi (pharbitidis seed)
Qing Fen (calomelas)
Qu Mai (dianthi leaf)
Queen Anne's Lace (daucus carota)
Rue (ruta graveolens)
Rutin
Saffron stigmas (crocus sativus)
San Leng (sparganii rhizome)
Shang Lu (phytolaccae root)
She Gan (belamcandae rhizome)
She Xiang (moschus secretion)
Shui Zhi (hirudo)
Smartweed leaves (polygonum hydopiper)
Stoneseed root (lithospermum)
Tansy Ragwort (tanacetum vulgare)
Tao Ren (persicae seed peach)
Thistles (cardus, cnicus, cirsium genus')
Tian Hua Fen (trichosanthis)
Vitamin C (ascorbic acid high dose)
Wei Ling Xian (clematidis root)
Wild Carrot seed (daucus carota)
Wu gong (scolopendra)
Wu Tou (aconite root)
Xi Xin (asari herb)
Xiong Huang (realgar)
Xuan Ming Fen (mirabilitum)
Yan Hu Suo (corydalis rhizome)
Yi Mu Cao (leonuri motherwort)
Yu Li Hua (pruni flower)
Yuan Hua (daphnes genkwa)
Zao Jiao (gleditsiae)
Zhang Nao (camphora)
Cautionary Herbs During Pregnancy
The herbs listed below should be used with extreme caution during pregnancy.
If in doubt do not use/prescribe these herbs.
Common Name (botanical name)
Bai Fu Zi (typhoni gigantei)
Ban Xia (Pinelliae ternatae)
Bethroot (trillium pendulum)
Birthwort root (trillium pendulum)
Bing Pian (borneol)
Black Cohosh (cimicifuga racemosa)
Blue Cohosh (caulophyllum thalictroides)
Chan Tui (cicadae)
Chang Shan (dichorae febrifugae)
Chuan Jiao (zanthoxyli bungeani)
Chuan Sha Jia (squama manitis)
Cotton root bark (gossypium)
Da Huang (rhizome rhei)
Dai Zhe Shi (haematitum)
Dong Kui Zi (abutiloni semen)
Ergot fungus (claviceps purpurea)
Feverfew (chrysanthemum luteum)
Frankincense (gummi olibanum)
Gan Jiang (zingiberis officinalis)
Ginger root (zingiberis officinalis)
Hou Po (magnoliae officinalis cortex)
Huai Nui Xi (achyranthis bidentatae root)
Hua Shi (talcum)
Hyssop (hyssopus officinalis)
Lemon balm, fresh (Melissa officinalis)
Lou Lu (rhapontici echinops root)
Lovage root (levisticum officinale)
Lu Hui (herba aloes)
Lu Lu Tong (liquidambaris)
Marijuana (cannabis sativa, indica)
Mistletoe leaf (phoradendron)
Mo Yao (Myrrha)
Motherwort (leonurus cardiaca)
Mu Tong (caulis mutong)
Mugwort (Artemisia vulgaris)
Myrrh
Osha root (ligusticum porteri)
Peruvian bark (chinchona)
Pu Huang (pollen typhae)
Quan Xie (buthus martensi)
Rosemary (tosmarinus officinalis)
Rou Gui (cortex cinnamomi cassiae)
Ru Xiang (gummi olibanum)
San Qi (pseudoginseng root)
Su He Xiang (styrax liquidis)
Su Mu (lignum sappan)
Sumac berries (rhus glabra)
Sweetflag root (acorus calamus)
Tian Nan Xing (arisaematis rhizome)
Tong Cao (medulla tetrapanacis papyriferi)
Vervain (verbena officinalis)
Wang Bu Liu Xing (baccariae segetalis seed)
Wood sorel, fresh (oxalis acetosella)
Xue Jie (sanguis draconis)
Yi Yi Ren (coicis lachrymal-jobi, barley seed)
Yu Jin (curcumae turmeric root)
Yu Li Ren (prunus japonica seed)
Ze Lan (herba lycopi lucidi)
Zhi Ke (Qiao) (citri ponciri fruit)
Zhi Shi (citri ponciri immaturis)
Common Cooking Herbs
The following may encourage miscarriage:
Basil, Caraway seeds, Celery seeds, Ginger, fresh Horseradish, Savory, Marjoram, Nutmeg, Rosemary, Saffron, Sage, Parsley, Tarragon, Thyme, Watercress.
Must Read: Enhancement of ATP generation capacity, antioxidant activity and immunomodulatory activities by Chinese Yang and Yin herbs