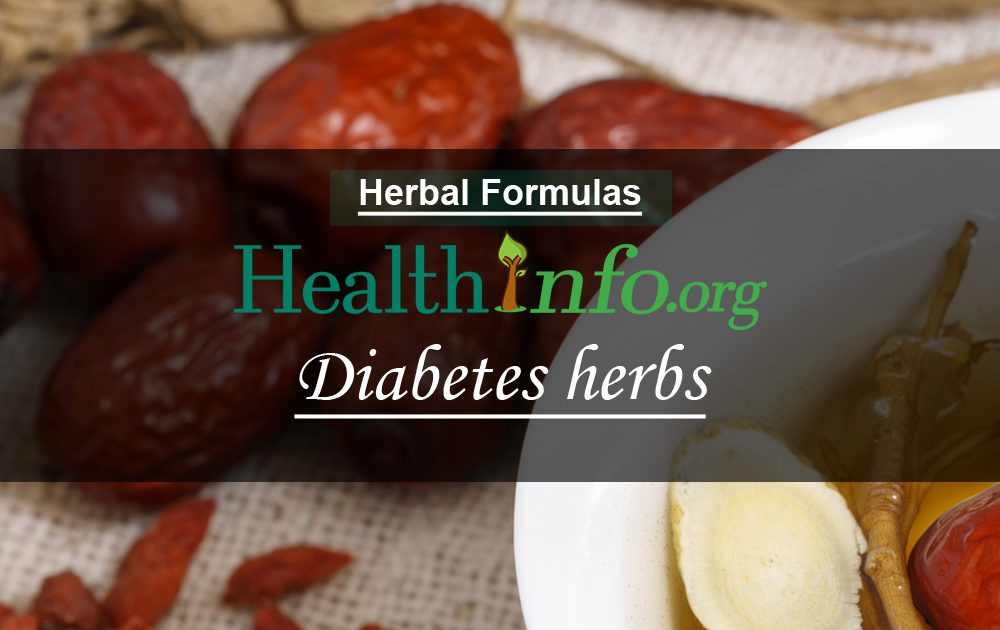 Herbs & Supplements
The following are herbs and supplements that research both old & new give credit to for the possibly effective regulation &/or treatment of diabetic conditions. As with any treatment method, consulting a qualified health professional before instituting anything new is highly recommended. Following is also a reference of natural medicines the may interact with Insulin.
Alpha-Lipoic Acid
Also Known As:
a-Lipoic Acid, Acetate Replacing Factor, ALA, Alpha Lipoic Acid, Alpha-Lipoic Acid Extract, Biletan, Lipoic Acid, Lipoicin, Thioctacid, Thioctan, Thioctic Acid.
Scientific Names:
Alpha Lipoic Acid; 1,2-dithiolane-3-pentanoic acid; 1,2-dithiolane-3-valeric acid; 6,8-thioctic acid; 5-(1,2-dithiolan-3-yl) valeric acid; 6,8-dithiooctanoic acid.
Possibly effective:
This supplement has been effective when used intravenously for improving diabetic peripheral neuropathy. Clinical trials of daily administration showed significant improvement in total symptom scores. In type 2 diabetes both oral and intravenous administration showed improvement in insulin resistance and glucose effectiveness.
Dosing adjustments for insulin or oral hypoglycemic agents may be necessary when taking Alpha-Lipoic Acid.
High doses of alpha-lipoic acid are approved in Germany for the treatment of diabetic neuropathy.
Dietary sources of alpha-lipoic acid
yeast, liver, spinach, broccoli, potatoes, and kidney
Beer
Possibly effective:
Light to moderate alcohol consumption (from 2 drinks per week up to 3-4 drinks per day) is associated with a reduced risk of type 2 diabetes in healthy men due to an increase in insulin sensitivity.
Obvious adverse reactions of alcohol intake with the body & mind along with possible interactions with medications & herbs or supplements should be taken into great consideration. Chronic use of alcohol might interfere with absorption of B vitamins and other nutrients.
Interactions with Drugs:
Aspirin/NSAID's, Benzodiazepines, barbiturates, narcotics, cisapride, CNS depressants, erythromycin, H2 receptor antagonists, hepatotoxic drugs, hypoglycemic drugs, metaformin, phenytoin, warfarin.
Interactions with diseases:
Asthma, gout, heart conditions, high blood pressure, hypertriglyceridemia, insomnia, liver disease, neurological conditions, pancreatitis, peptic ulcer disease, gastroesophageal reflux disease, porphyria, psychiatric disorders.
Must Read: Zuo Jin Wan – clears Liver Heat, redirects rebel Qi, stops nausea & vomiting
Capsicum
Also Known As:
African Chillies, African Pepper, Bird Pepper, Capsaicin, Capsicum Fruit, Cayenne, Chili Pepper, Garden Pepper, Goat's Pod, Grains Of Paradise, Green Bell Pepper, Green Chili Pepper, Hot Pepper, Hungarian Pepper, Ici Fructus, Louisiana Long Pepper, Louisiana Sport Pepper, Mexican Chilies, Paprika, Pimento, Red Pepper, Sweet Pepper, Tabasco Pepper, Zanzibar Pepper.
Scientific Names:
Capsicum frutescens; Capsicum annuum; Capsicum chinense, Capsicum baccatum; Capsicum pubscens; and other Capsicum species.
Effective:
Capsicum is regarded as safe & effective in the temporary relief of pain associated with diabetic neuropathy. It works by causing the release of a certain substance in the nerves. Initially it causes pain but after repeated applications it reduces the ability of the nerves to transmit sensations and reduces pain.
Caution:
Capsicum should not be applied to open damaged skin.
Dosage:
Topically for pain it is applied 3-4 times daily, the cream usually contains 0.025 to 0.075% capsaicin, however higher potency creams are used for diabetic neuropathy. The active part of capsicum cannot be washed off hands with water, use a water vinegar solution immediately after applying.
Also Known As:
Chromic Chloride, Chromium Acetate, Chromium Chloride,
Chromium Nicotinate, Chromium Picolinate, Chromium Polynicotinate, Chromium Trichloride, Chromium Tripicolinate,
Chromium III, Chromium III Picolinate, Chromium (III), Chromium 3,
Chromium 3+, Chromium-3+, Cr III, Cr-III, Cr-3, Cr3+, Cr-3+,
Glucose Tolerance Factor, Glucose Tolerance Factor-Cr, GTF,
GTF-Cr, GTF Cr, Trivalent Chromium.
Scientific Names:
Chromium; Cr; atomic number 24
Possibly Effective:
May be effective when used orally for type 2 diabetes. There is some evidence that certain patients can benefit by adding chromium picolinate to their conventional diabetes treatment regimen. Chromium seems to significantly decrease fasting blood glucose and insulin levels, and decrease glycosylated hemoglobin (HbA1c). Higher doses may be more effective and work more quickly. Doses of 500 mcg twice daily significantly decrease HbA1c after 2 months of treatment. Lower doses of 100 mcg twice daily can take up to 4 months. Higher doses of 200 mcg three times daily or 500 mcg twice daily also seem to significantly reduce triglyceride and total serum cholesterol levels after 2-4 months of treatment, indicating it might also be helpful for diabetic patients with metabolic syndrome. There is some evidence that chromium picolinate might have the same benefits in patients with type 1 diabetes. There is speculation that chromium supplements might only help certain patients with low chromium levels, since it only has a blood glucose-lowering effect in 40% to 80% of people with elevated blood glucose. Chromium levels are often below normal in patients with diabetes. There is not yet enough evidence to recommend chromium for all diabetes patients. Stick with chromium picolinate preparations. Chromium chloride may not be as effective. Chromium is not an alternative to conventional medicines and should not be used in place of conventional treatments. When used orally for steroid-induced diabetes there is some evidence chromium 200 mcg three times daily initially, followed by 200 mcg once daily for maintenance, can help improve blood glucose levels in patients taking corticosteroids. Treatment for 3 months with chromium chloride 200 mg daily seems to improve symptoms and increase blood glucose levels in patients with reactive hypoglycemia following an oral glucose load.
High intake of simple sugars may increase chromium loss in the urine.
Fenugreek
Also Known As:
Bird's Foot, Bockshornsame, Foenugraeci Semen, Foenugreek, Greek Hay, Greek Hay Seed, Hu Lu Ba, Methi, Trigonella.
Scientific Names:
Trigonella foenum-graecum.
Possibly effective:
When used orally for lowering blood sugar in people with diabetes
Mechanism of Action:
The applicable part of fenugreek is the seed. Fenugreek affects gastrointestinal transit, slowing glucose absorption. The constituent, 4-isoleucine, appears to directly stimulate insulin. In healthy people, whole seed extracts, gum isolate, extracted seeds, cooked seeds, and the constituent, trigonelline, show evidence of a hypoglycemic effect. In people with non-insulin-dependent diabetes, the ingestion of the extracted seeds can improve plasma glucose and insulin response. In people with insulin-dependent diabetes, the ingestion of the seed powder can reduce plasma glucose, glycosuria, and the daily insulin requirement.
Adverse Reactions:
Orally, fenugreek can cause diarrhea and flatulence. Fenugreek can cause a maple syrup odor in urine, avoid confusion with "maple syrup urine" disease.
Dosage/Administration:
ORAL: The typical dose is 1-2 grams of the seed or equivalent three times daily or one cup of the tea several times a day. The tea is prepared by steeping 500 mg of the seed in 150 mL cold water for three hours and then straining. The maximum amount of fenugreek is 6 grams of the seed per day.
Gamma Linolenic Acid
Also known as:
Gamma Linolenic acid, Gamolenic acid, GLA
Scientific names:
(Z,Z,Z)-Octadeca-6,9,12-trienoic acid
Possibly effective:
When used for diabetic neuropathy. GLA is believed to benefit individuals who have ischemic lesions associated with diabetic neuropathy.
Adverse reactions:
Orally GLA might prolong bleeding time by inhibiting platelet aggregation.
Dosage/Administration:
ORAL: 360 mg per day
Borage oil and evening primrose oil are good dietary sources of Gamma Linolenic Acid.
Ginkgo Biloba leaf
Also known as:
Adiantifolia, Bai Guo Ye, Fossil tree, Ginkgo, Ginkgo folium, Ginkyo, Japanese Silver Apricot, Kew tree, Maidenhair tree, Salisburia, Salisburia Adiantifolia, Yinhsing (not to be confused with ginkgo seed).
Scientific names:
Ginkgo Biloba
Possibly effective:
There is evidence that treatment with ginkgo leaf extract for 6 months can significantly improve measures of color vision in patients with early diabetic retinopathy.
Adverse reactions:
May cause headache, dizziness, gastrointestinal upset, palpitations, constipation, allergic skin reactions, restlessness, nausea, vomiting, excessive spontaneous bleeding.
Interactions:
Theoretically Ginkgo may interfere with the management of diabetes. It has been reported to increase pancreatic beta-cell function in response to glucose and may also increase the metabolic clearance of insulin. Monitor blood glucose levels very closely when administering ginkgo, insulin requirements may need adjustments.
Dosage/Administration:
Start with 60 mg, work way up to 240 mg if needed.
Also known as:
Konjac, Konjac Mannan
Scientific names:
Amorphophallus konjac
Possibly effective:
When used orally for weight loss in obese adults. Also can reduce serum cholesterol, blood glucose, & triglycerides in obese adults & adults with diabetes. May reduce insulin or hypoglycemic requirements for people with diabetes.
Mechanism of action:
Glucomannan is a polysaccharide from tuber roots. It delays glucose absorption and reduces insulin or hypoglycemic agent requirements. It improves lipid profile and glucose tolerance. Glucomannan reduces total serum cholesterol.
Adverse reactions:
Glucomannan might reduce fasting blood glucose and postprandial blood glucose levels thus interfering with blood sugar control, monitor closely.
Dosage/Administration:
3.6 – 7.2 grams daily.
Gymnema
Also known as:
Iodine
Maggots
Niacin & Niacinamide
Oat Bran
Panax Ginseng
Prickly Pear Cactus
Psyllium
Siberian Ginseng
Thiamine
Vanadium
Wheat Bran
Wine
Xanthan gum
Natural Medicines that have potential interactions with Insulin