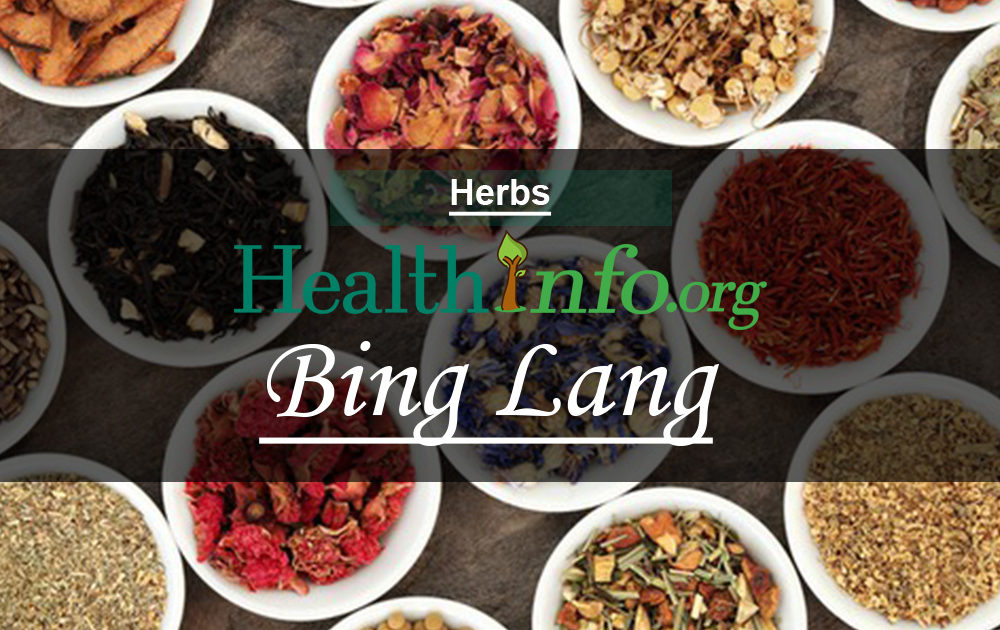 Also Known As:
Areca Nut, Betel Nut, Betel Quid, Pinag, Pinlag. Areca catechu.
Family: Palmaceae.
Properties: PUNGENT, BITTER – WARM
Dosage: 6 – 12g.
Betel Nut
Meridian
LARGE INTESTINE, STOMACH
USED ALONE 120g.
(Areca Seeds)
-kills parasites – tape worms, pinworms, round worms, blood flukes, helps expel bodies of worms as well
-promote movement of Qi, reduce stagnation – drains down and unblocks bowels, food accumulation, abdominal distention, constipation, tenesmus
-promote urination – damp phlegm and malarial disorders
Also Used For
Orally, areca is used as a recreational drug because of its central nervous system (CNS) stimulating properties. It is also used orally for treatment of schizophrenia, but is otherwise rarely used therapeutically.
Historically, areca has been used for glaucoma and as a mild stimulant or digestive aid.
In veterinary medicine, an extract of areca is used for expelling tapeworms in cattle, dogs, and horses; as a cathartic; and for treating intestinal colic in horses.
More herbs
Kava Root
Ginkgo Leaf – Bai Gou Ye – Ginkgo Biloba