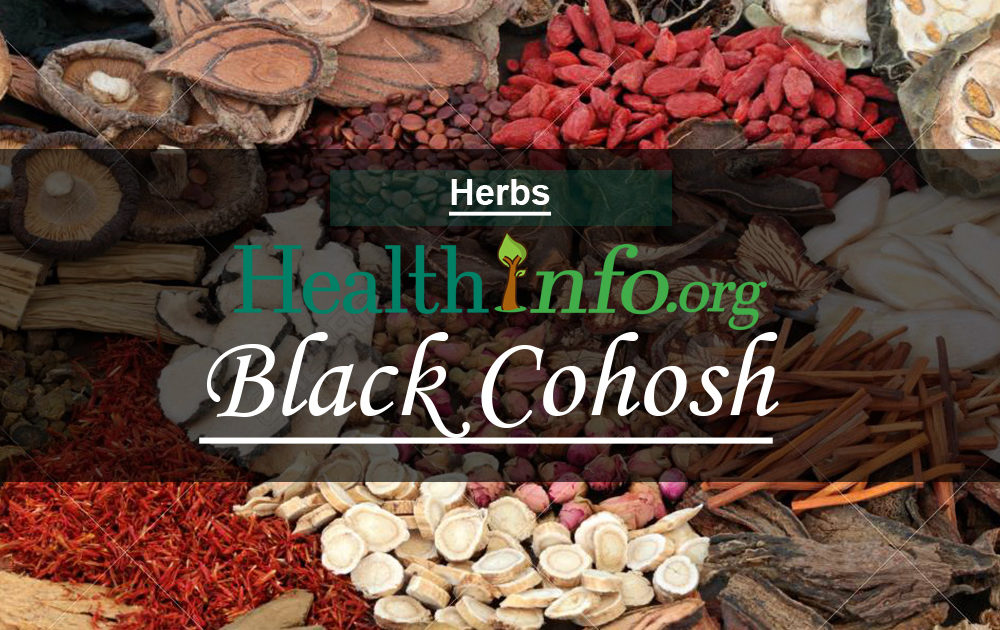 Also Named As:
Baneberry, Black Snakeroot, Bugbane, Bugwort, Cimicifuga, Phytoestrogen, Rattle Root, Rattle Snakeroot, Rattle Top, Rattlesnake Root, Rattleweed, Snakeroot, Squawroot. Actaea macrotys, Actaea racemosa, Cimicifuga racemosa.
Family: Ranunculaceae.
Also Used For:
Orally, black cohosh is used for symptoms of menopause, inducing labor in pregnant women, premenstrual syndrome (PMS), dysmenorrhea, nervous tension, dyspepsia, rheumatism, fever, sore throat, cough, as an insect repellent, and as a mild sedative.
Topically, black cohosh is used for rattlesnake bites.
Must Read: Ginkgo Leaf – Bai Gou Ye – Ginkgo Biloba
Caution:
Orally, black cohosh can cause gastrointestinal upset.
Reference:
Natural Medicines Comprehensive Database
Published by Therapeutic Research Faculty
Compiled by the editors of: Prescribers Letter and Pharmacit's Letter