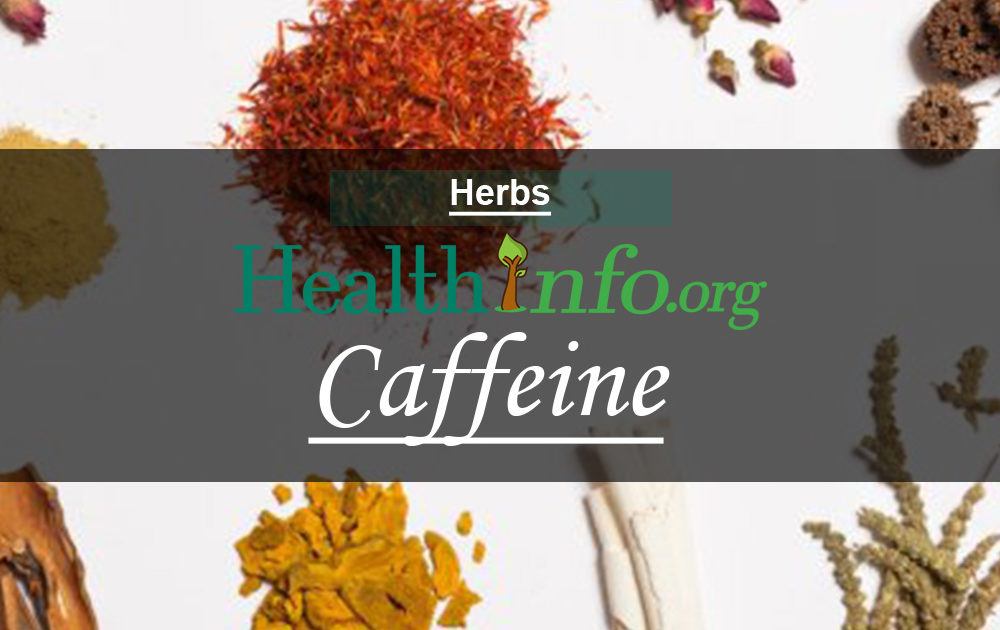 Also Named As:
Anhydrous Caffeine, Caffeine and Sodium Benzoate, Caffeine Citrate, Citrated Caffeine.
1,3,7-trimethylxanthine.
Also Used For:
Orally, caffeine is used in combination with analgesics and ergotamine for treating migraine headaches. It is used orally with analgesics for simple headaches and preventing and treating postoperative and postdural puncture headaches. It is also used orally for asthma, increasing blood pressure in hypotension, increasing mental alertness, enhancing athletic performance, and for neonatal apnea. In combination, caffeine is used with ephedrine or other stimulants and diuretics for weight loss. Very high doses are used as euphoriants, often in combination with ephedrine as an alternative to illicit stimulants.
Topically, caffeine cream preparations have been used for reducing erythema and itching in dermatitis. Rectally, caffeine is used in combination with ergotamine for migraine headaches.
Parenterally, caffeine is used for postoperative and postdural puncture headache, neonatal apnea, acute respiratory depression, and as a diuretic. It is also used for extending the length of seizure with electroconvulsive therapy.
In foods, caffeine is used as an ingredient in soft drinks and other beverages.
Must Read: Conditions Treated with Homeopathic Medicine
Caution:
Caffeine can cause insomnia, nervousness, restlessness gastric irritation nausea and vomiting, tachycardia, quickened respiration, tremors, delirium, convulsions, and diuresis Large doses can produce headache, anxiety, agitation, ringing in the ears, premature heartbeat, and arrhythmias
Reference:
Natural Medicines Comprehensive Database
Published by Therapeutic Research Faculty
Compiled by the editors of: Prescribers Letter and Pharmacit's Letter