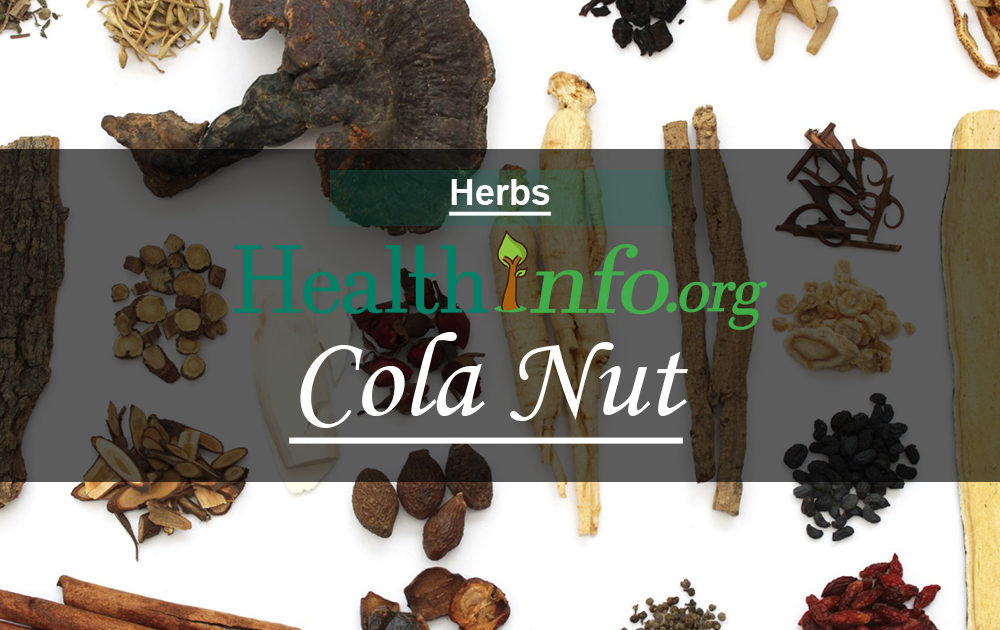 Also Named As:
Bissy Nut, Cola, Cola Seed, Guru Nut, Kola Nut. Cola acuminata, synonym Sterculia acuminata; Cola nitida; and related species.
Family: Sterculiaceae.
Also Used For:
Orally, cola nut is used for short-term relief of mental and physical fatigue and depressive states, especially those associated with general muscle weakness. It is also used orally for melancholy, atony, exhaustion, dysentery, atonic diarrhea, anorexia, and migraines.
In foods and beverages, cola nut is used as a flavoring ingredient.
Read More: Ginkgo Leaf – Bai Gou Ye – Ginkgo Biloba
Caution:
Cola nut can cause sleeplessness, anxiety, tremor, palpitations, over-excitability, nervous restlessness, and gastric irritation. The caffeine constituent can cause a fast heartbeat, quickened respiration, tremors, delirium, vomiting, convulsions, diuresis, agitation, ringing in the ears, premature heartbeat, and arrhythmias. High doses of cola nut providing 250 mg of caffeine can also increase blood pressure. This doesn't seem to occur in people who habitually consume caffeine products
Reference:
Natural Medicines Comprehensive Database
Published by Therapeutic Research Faculty
Compiled by the editors of: Prescribers Letter and Pharmacit's Letter