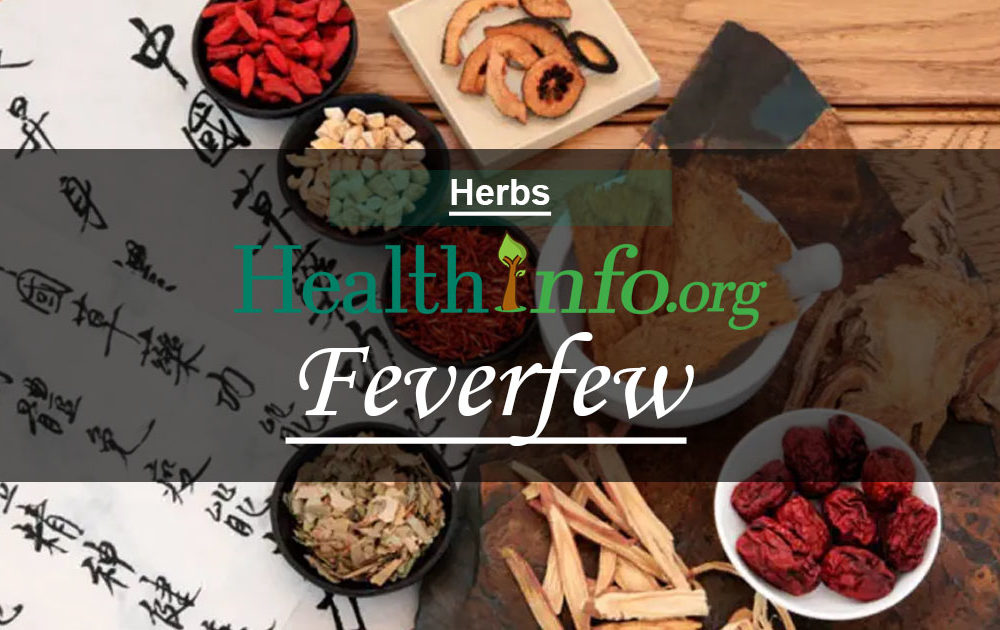 Also Named As
Altamisa, Bachelor's Button, Featerfoiul, Featherfew, Featherfoil, Fever Few, Flirtwort Midsummer Daisy, Santa Maria, Tanaceti parthenii. Tanacetum parthenium, synonyms Chrysanthemum parthenium, Leucanthemum parthenium, Pyrethrum parthenium.
Family
Asteraceae or Compositae.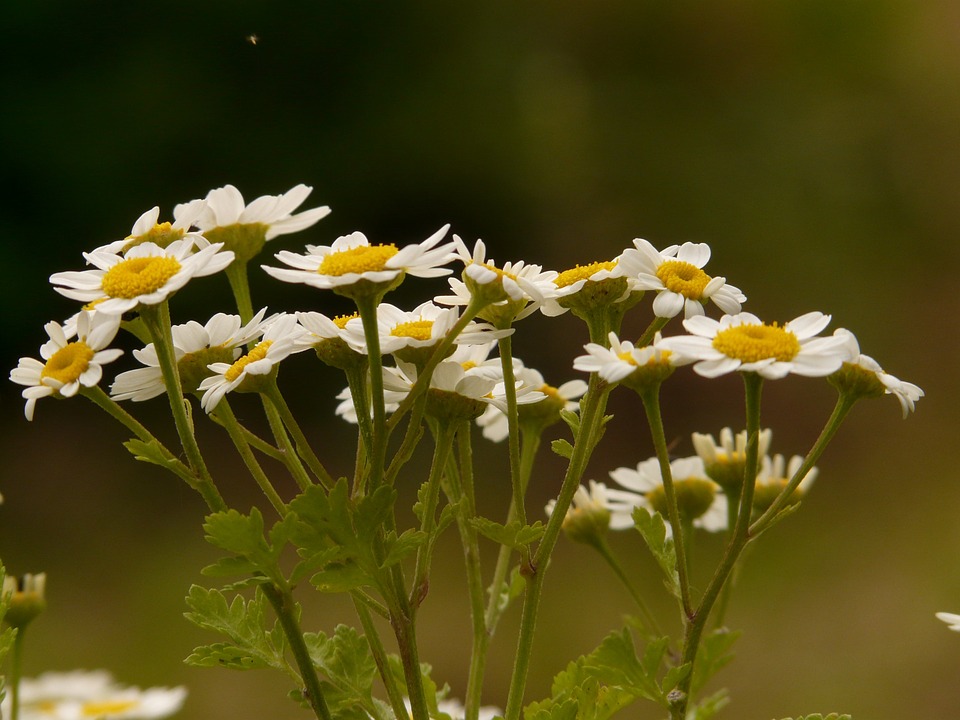 Also Used For
Orally, feverfew is used for fever, headache, prevention of migraine, and menstrual irregularities. It is also used for arthritis, psoriasis, allergies, asthma, tinnitus and vertigo, and nausea and vomiting. Feverfew is also used for infertility, anemia, cancer, common cold, earache, liver disease, prevention of miscarriage, muscular tension and orthopedic disorders, swollen feet, diarrhea, and dyspepsia including indigestion and flatulence.
Topically, feverfew is used for toothaches and as an antiseptic and insecticide. It is also used as a general stimulant and tonic and for intestinal parasites.
Caution
Orally, feverfew can cause abdominal pain, indigestion, diarrhea, flatulence, nausea, and vomiting. The traditional method of feverfew administration, chewing fresh feverfew leaves, can result in mouth ulceration, inflamed oral mucosa and tongue, swelling of the lips, and occasionally, loss of taste
For more herbs go HERE
Health-info.org HOMEPAGE.
Reference
Natural Medicines Comprehensive Database
Published by Therapeutic Research Faculty
Compiled by the editors of: Prescribers Letter and Pharmacit's Letter