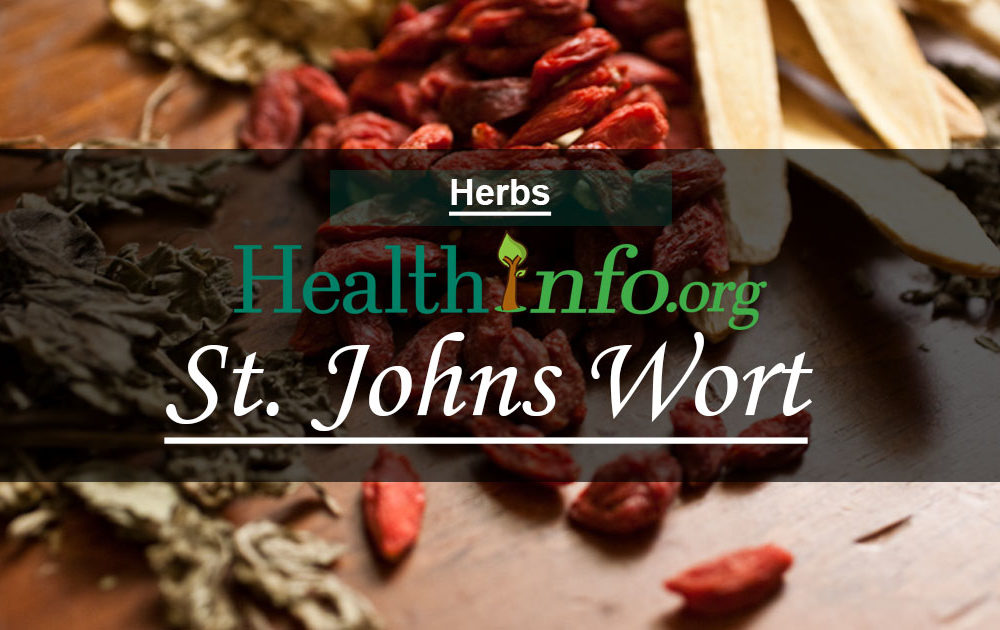 Also Known As
Amber, Amber Touch-and-Heal, Demon Chaser, Fuga Daemonum, Goatweed, Hardhay, Hypereikon, Hyperici Herba, Hypericum, Johns Wort, Klamath Weed, Millepertuis, Rosin Rose, Saint Johns Wort, Saint John's Wort, Saynt Johannes Wort, SJW, St Johns Wort, St John's Wort, Tipton Weed. Hypericum perforatum.
Family
Hypericaceae.
St. Johns Wort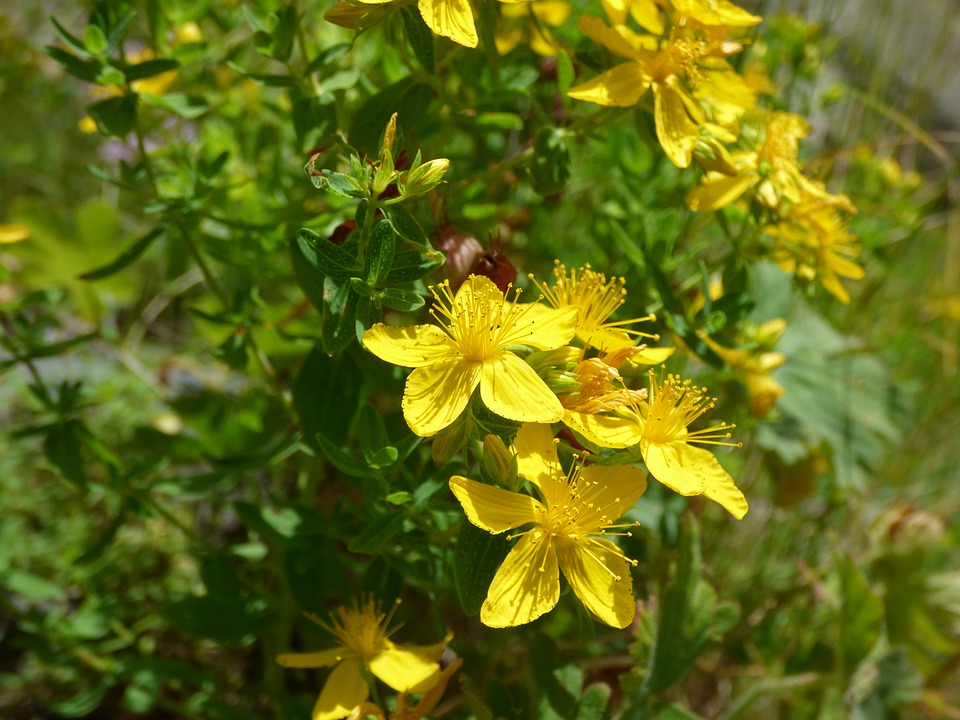 Properties: bitter, sweet, astringent, cool, dry
Meridians: Liver, Lung, Bladder
circulates bladder and uterus Qi, harmonizes urination, relieves irritation and pain (UTI)
helps circulate Qi and relieves pain, relieves depression (long term use), restores nerves
promotes expectorant, clears phlegm, reduces wheezing
removes Damp heat symptoms, clears inflammatory conditions with infection
stops discharges and arrests bleeding
reduces contusions and swellings, reduces pain and promotes tissue regrowth
Fresh herbs are most potent
Also Used For
Orally, St. John's wort is used for depression, dysthymia, anxiety, exhaustion, fibrositis, headache, heart palpitations, mood disturbances associated with menopause, migraine headache, muscle pain, neuralgia, sciatica, obsessive-compulsive disorder (OCD), and seasonal affective disorder (SAD). It is also used orally for secondary symptoms associated with depression such as fatigue, loss of appetite, insomnia, and anxiety. It is also used orally for cancer, vitiligo, HIV/AIDS, hepatitis C, and as a diuretic. Oily St. John's wort preparations are used orally for gastric indigestion.
Topically, oily St. John's wort preparations are used for treating bruises and abrasions, inflammation and muscle pain, first degree burns and wound healing, hemorrhoids, vitiligo, and neuralgia.
In manufacturing, the hypericin-free extracts of St. John's wort are used in the making of alcoholic beverages.
Caution
Caution should be used during pregnancy, St. Johns Wort May cause Photo-Sensitivity