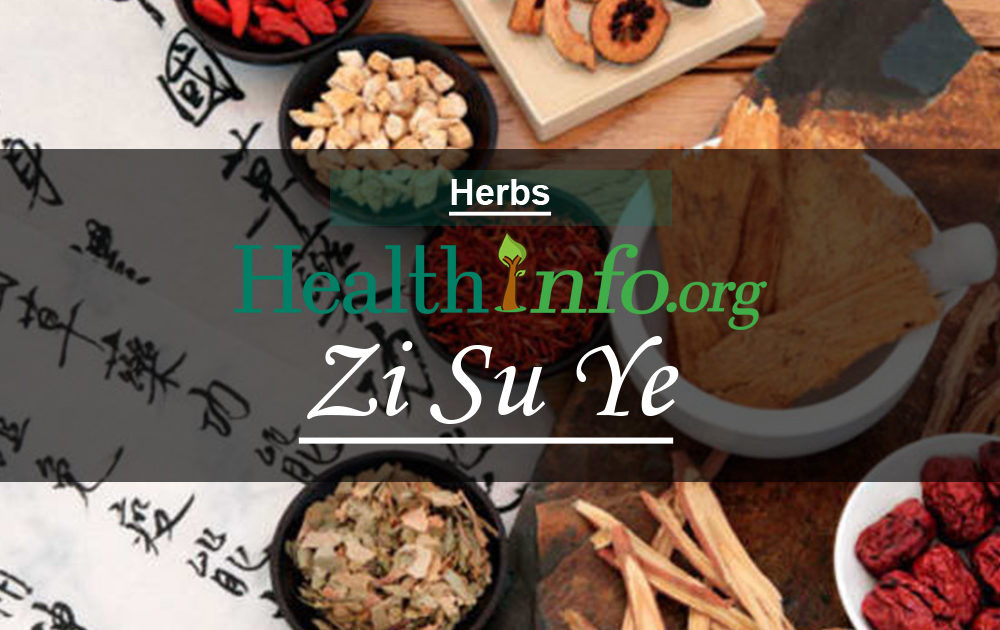 Also Known As:
Beefsteak Plant, Wild Coleus.
Zi Su Ye
Properties: PUNGENT, AROMATIC – WARM
Dosage: 3 – 9g.
Perilla Leaf
Meridian: LUNG, SPLEEN
-release exterior, disperse cold – fever, chills, headache, congestion, cough
-promotes Qi movement – expands chest – nausea, vomit, poor appetite
-calming restless fetus – alleviates morning sickness
-used alone or in combination with other herbs for sea food poisoning
Must Read: Black tea – English Tea
Western Herb Uses:
Orally, perilla is used for treating asthma. It is also used orally for nausea, sunstroke, inducing sweating, and as an antispasmodic.
In foods, perilla is used as a flavoring.
In manufacturing, perilla seed oil is used commercially in the production of varnishes, dyes, and inks.