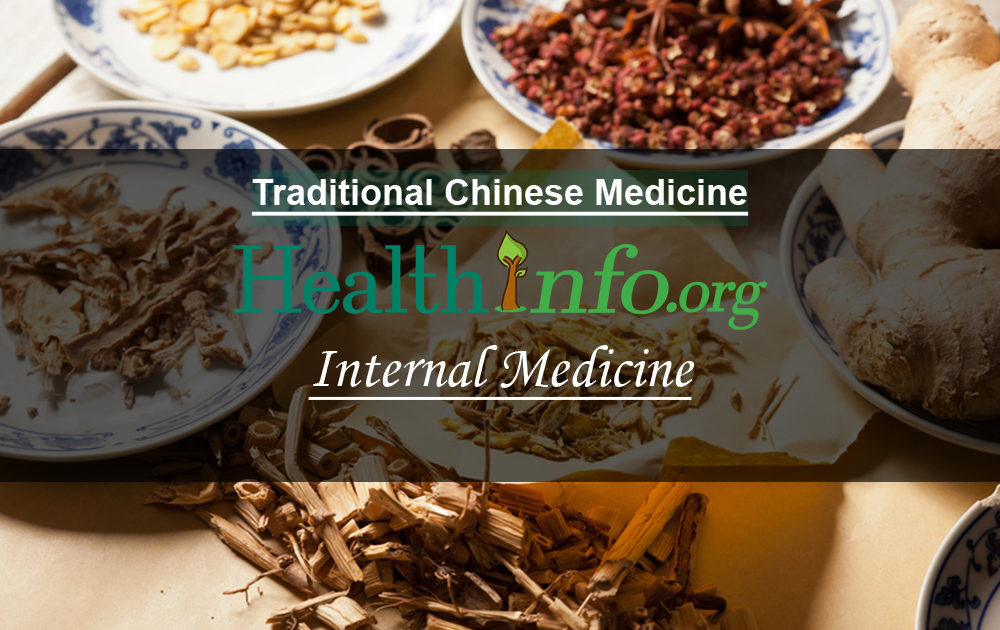 "I believe that the wholistic approach of Traditional Chinese Medicine is essential to foster true healing of body mind and spirit. TCM is a worthy reflection of the essence of humankind. It has given me powerful tools which I can use to grow, lead, and succeed in the cultivation of wellness for persons that become a part of my journey."
Overview Of Stomach Function:
The stomach's main functions are to aid in digestion and the production of food Qi (Gu Qi). The stomach controls the "rotting and ripening" of food and drinks ingested. The stomach and spleen together are regarded as the 'root of post-haven Qi'. The spleen and stomach are both responsible for transporting Gu Qi throughout the body but especially to the upper and lower limbs to nourish muscles and bones. If this function the spleen and stomach is deficient the limbs will become flaccid and desensitized. The stomach is responsible for sending transformed food downwards to the duodenum (small intestine) to prevent stagnation of food in the stomach causing belching and possibly vomiting. The stomach is also the origin of fluids due to it's digestion function witch depends on having fluids to digest.
Abdominal Pain – Wei Wan Tang
Pain in the area between the tip of the xyphoid process and the pubis symphysis (level of Ren 12) including appendicitis, gall stones, bladder disorders, hernia, pancreitus and indigestion.
Pathogenesis:
External Pathogen Invasion – Esp. Cold – invades digestive system blocking middle jiao yang Qi causing stagnation = pain
Chronic Yang Deficiency – Spleen yang def. – deficient cold in middle jiao causes qi and blood stagnation = pain
Diet – over consumption of pungent/hot foods creates internal damp heat in digestive system blocking Qi and blood = pain
Food Retention – induces pain in the abdomen
Differentiate:
Appendicitis –pain on right side of abdomen
Parasites -pain around and on naval
Bladder Disorders -lower centre of abdomen
Treatment:
Excess = Purge
Deficiency = tonify
Cold = warming
Heat = cooling
Blood Stagnation = remove
Qi & Food Stagnation = promoting
Excess Cold
acute severe abdominal pain with constipation, pain below hypochondriac region, cold hands/feet
T– white coating
P – wiry / tense
Treatment: Warm up internal region, expel cold, induce bowel movements to relieve pain.
Formula: Da Huang Fu Zi Tang
Deficient Cold
dull chronic abdominal pain, ameliorated by warmth and pressure, middle jiao yang def. symptoms (cold abdomen limbs, poor appetite, soft stool)
T – Pale
P – weak, thin
Treatment: warm middle jiao, nourish spleen, harmonize middle jiao qi to relieve pain.
Formula: Huang Qi Jian Zhong Tang
Excess Heat
acute distended severe pain, hot feverish feeling, constipation, thirsty (bloated after drinking) gas with possible fluid leakage while passing of, gas with odour, aggravated with pressure.
T – red with dots, brown-yellow coating P – forceful, excessive
Treatment: induce bowel movement to purge fire and relive pain.
Formula: Cheng Qi Tang (base formula for excess heat)
Must Read: Prevention In Traditional Chinese Medicine
Qi Stagnation
emotional stress (anger), fullness and moving pain which radiates to side of abdomen, pain relieved by passing of gas and belching, aggravated by emotional stress
T – red
P – wiry
Treatment: regulate Qi and sooth liver to relieve pain
Formula: Chai Hu Shi Gan Tang
Blood Stasis (masses in abdomen)
Fixed pain in the abdomen accompanied with stabbing pain and masses which do not move
T – purple
P – wiry, un-even
Treatment: promote blood circulation and remove blood stasis
Formula: Xiao Fu Zhu Yu Tang
Food Retention
pain in abdomen due to diet, pain ameliorated with bowel movement, aggravated by constipation, acid regurgitation, poor appetite
T – thick greasy coating P – slippery
Treatment: promote digestion, remove food retention to relieve pain
Formula Bao He Wan (base formula for food retention)
Acid Reflux – Tu Suan
Acidic fluid up surging from Stomach, patient usually swallows back down
Western Medicine:
Gastric ulcer, gastritis (chronic), indigestion, hyper-hydro-cholorea
Pathogenesis:
Diet – sweet/greasy/hot & spicy or bad quality food
Exterior pathogen invasion – cold invade mid. Jiao – def. yang Qi turns to turbid dampness causing acid.
Emotion– liver attacks stomach – sour flavour
– spleen creates damp/phlegm which creates acid
Deficiency Middle Jiao -congenital dysfunction, retention of food, can't transform or transport which creates acid
Differentiate:
Cold = warm middle jiao to harmonize Stomach
Hot = relates with liver to soothe liver to harmonize Stomach
COLD
Acid regurgitation, frothy fluids, fullness in abdomen, belching, cold limbs, soft stools, fatigue, ameliorated by warm drinks
T – pale, white coat P – deep, delayed
Treatment: warm middle jiao, disperse cold to harmonize St. and reduce acid
Formula Xiang Sha Liu Jun Zi Tang + Wu Zhu Yu
HOT
Frequent acid regurgitation with belching of old food, fullness in abdomen, dry mouth, thirsty, smelly stools, liver Qi stagnation symptoms
T – red, yellow coat
P – Wiry, slippery, rapid
Treatment: Clear heat, sooth liver, descend St. Qi, (bitter/pungent)
Formula Zuo Jin Wan
Constipation – Bian Bi
Dry, Difficult to pass stools
Heat: external heat invasion, wrong treatments, prolong treatments, hidden heat, over consumption of alcohol …, …, …
PI YUE: Weak spleen and strong stomach (usually strong spleen and weak stomach), big appetite, spleen cannot transform / transport food, frequent urination but dry stools
Liver Qi Stagnation: patient always sitting, parasites, post surgery
Wind: related to lung but moves to L.I. blocking bowels, wind has drying function.
Diet: over consumption of pungent / hot / spicy foods
Accumulation of Phlegm: Causes phlegm stagnation