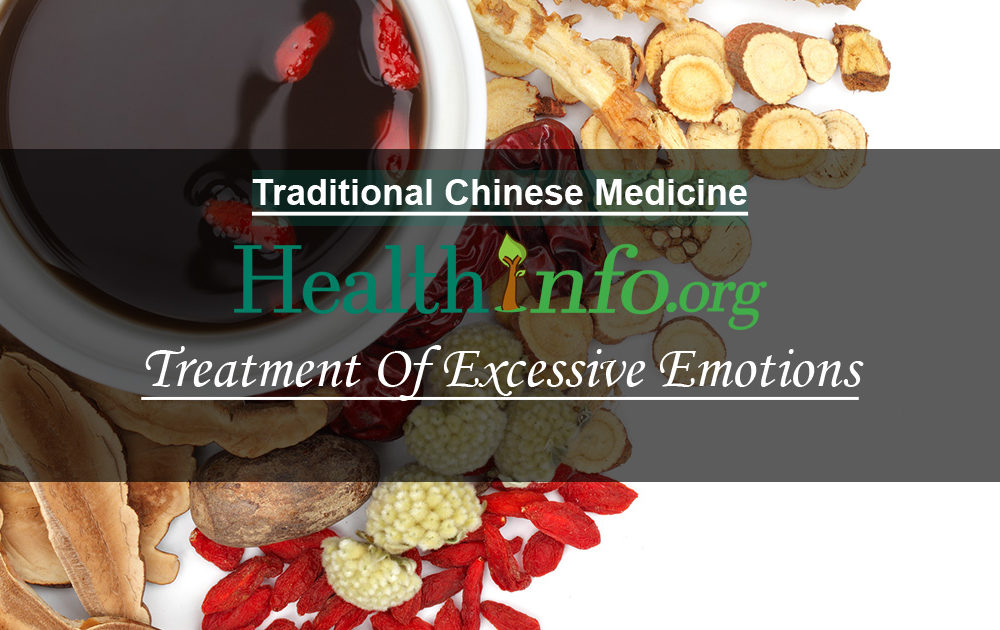 Shock
Easily startled, easily scared, have a general fear, dislike of wood sounds, dislikes fire, not sociable, shortness of breath, spontaneous sweat, irritability and strange dreams. Usually accompanied by palpitations due to an external stimuli. Shock effects the liver Gallbladder, heart and traditionally the stomach. This emotions is easily combined with fear.
Shock – Jing Ze – Qi scattered (Qi Luan)
Qi becomes disordered and scattered especially in the lung, liver and heart
Huan Pei Fei San – 'control of Qi is lost'
This will impair the heart spirit and mind making the patient confused with palpitations, insomnia, mental disorders, epilepsy and possibly loss of consciousness
Heart and Gall Bladder Qi Deficiency
Hard to push people to do things, afraid to do things, easily feel irritable and are easily scared. (small gallbladder person) insomnia, excessive dreams
T -Pale, thin coat
P -weak pulse
Rx-Wen Dan Tang
Rx-Si Jun Zi Tang
Rx-Gui Zhi Long Gu Mu Li Gan Cao Tang
Phlegm Fire Attack Heart
Easily experiences shock during sleep waking themselves, irritability, dry mouth, red complexion, red eyes, bitter taste
T -red with yellow greasy coat
P -slippery rapid
Rx-Huang Lian Wen Dan Tang
Heart Fire
Usually happens in children and sometimes will not show other symptoms, canker sores, more irritable than phlegm fire, scanty urine
T –red, yellow coat
P –rapid
Rx-Xie Xing Tang
Rx-Xie Xing Dao Chi San (canker sores)
Yin And Blood Deficiency
General yin deficiency symptoms with blood deficiency symptoms. Insomnia, irritable
T –red, scanty coat
P –thin
Rx-Gui Shao Di Huang Tang
Liver Qi Stagnation With Blood Deficiency
Blood deficient symptoms, liver Qi stagnation symptoms, emotional, easily angered
T –pale purple
P –thin, wiry
Rx-Dan Zhi Xiao Yao San
Shock can be controlled by worry and regulated/harmonized by fear
Joy
People who laugh excessively without reasons or to sudden stress, easily turning to anger. This is due to a scattered mind and relates mainly to the heart and can be caused by liver Qi stagnation causing heat or by heart deficiency.
Joy – Xi Ze – Sluggish Qi (Qi Huan)
Heart Qi will disperse causing the body to be sluggish
Over joy or sudden joy can cause poor concentration, unstable emotions, fatigue, palpitations, insomnia, manic psychosis
Heart Fire
Canker sores, irritable, thirst, scanty dark urine with odour,
T-red, scanty coat
P-rapid
Rx-Xie Xin Tang
Rx-Huang Lian Du Tang
Imbalance Of Water and Fire
Heart fire symptoms with kidney essence deficiency symptoms.
T-red, scanty coat
P-weak, rapid
Rx-Liu Wei Di Huang Wan
Phlegm Fire Attacks Heart
Manic laugh with phlegm symptoms, cloudy mind, usually attacks at night.
T-red, greasy yellow coat
P-slippery rapid
Rx-Huang Lian Wen Dan Tang
Rx-Jin Wei Wen Dan Tang
Liver Stagnation with Hyperactive Fire
Alternating joy and anger, very tempermental and aggressive, chest/hypochondriac fullness,
T-red, purple, yellow coat
P-wiry, rapid
Rx-Xie Qing Wan
Rx-Long Dan Xie Gan Tang
Joy can be controlled by fear and relieved by anger
Sadness
Sadness relates with lung, heart and liver (nei jing pericardium). This disorder will present itself as a patient who cry's a lot and has excessive sadness. They will have little or no reason to be sad and it will be combined with bouts of dysphoria. They will also have a dull and pale complexion. It can start with excessive worry or a major external factor (death in the family) which is never rectified.
Sadness – Bei Ze – Consumption of Qi (Qi Xiao)
Sadness and depression will create weak Lung and heart Qi
Depression will lead to a lack of desire and motivation. A patient will have a pale complexion, easily cry, shortness of breath, numbness of limbs, muscle aching
Zang Zao (organ irritable)
crying with no reason, cloudy mind, lack of concentration, heat signs, irritable, insomnia, constipation, easily loose temper
Rx-Gan Mai Da Zao Tang
Heart and Lung Deficiency
Crying with small reasons, over minute details.
T-pale, thin coat
P-deep, slow
Rx-Si Jun Zi Tang
Rx-Bu Zhong Yi Qi Tang
Sadness is controlled by fear and relieved by anger
Fear
A patient who always has fear for no particular reason. Their mind is not calm and they will probably have a fear of the outdoors and have an anxiety disorder.
Fear – Kong Ze – Qi collapse (Qi Xia)
The spirit and Qi will not consolidate causing Qi to sink
Excessive sadness can represent it self as a grey complexion, sudden paralysis, patient to be 'scared stiff' (mu Ji – 'wood chicken'), loose control of lower gates (incontinence, un controlled bowel movement), irritability, introversion, palpitations, impotence, lower back weakness and/or ache
Kidney Essence Deficiency
Lower back and knee weakness/ache, fatigue, mental and physical weakness, anxiety, palpitations, insomnia, dysforia, night sweats
T-red, thin coat
P-thin, rapid
Rx-Liu Wei Di huang Wan + Yuan Zhi + Gou Qi Zi (yin)
Rx-Shen Qi Wan (yang)
Qi and Blood Deficiency
Outside factors induce great fear, spontaneous sweat, palpitations, shortness of breath, fatigue
T-pale, thin coat
P-weak
Rx-Gui Pi Tang
Rx-Ba Zheng Tang + Yuan Zhi Wan
Liver and Gall Bladder Deficiency
Dificulty making a decision, hypochondriac discomfort or tenderness
T-pale
P-weak
Rx-Bu Dan Fang Feng Tang
Fear is controlled by over thinking and relieved by worry
Anger
Uncontrollable anger, emotional, extremely irritable, sudden bouts of dysphoria usually caused by liver and gall bladder stagnation of phlegm/blood or Qi. During anger attacks patient may have a red complexion, big eyes, hair standing on end, vomiting of blood and loss of consciousness. They will usually be stubborn, rude, rough people with spleen and stomach weakness and have liver yin deficiency symptoms.
Anger – Nu Ze – Qi Rising (Qi Shang)
Qi up surging with blood rising, this emotion relates closely with the liver.
Anger will represent these symptoms: dizziness, headache, fainting, nosebleed, stomach ulcer, poor vision, sore eyes, poor hearing, sudden loss of hair, sudden greying of hair
Liver Qi Stagnation
Moving pain, sighing, figiting, pms, dysmenorrhea, irregular menses, heavy menses
T-purple, yellow coat
P-wiry, strong
Rx-
Liver and Gallbladder Fire
Bitter taste, thirsty, nightmares, moving pain, sighing, figiting, pms, dysmenorrhea, irregular menses, heavy menses, alcoholics, damp heat in lower jiao
T-red
P-wiry, rapid
Rx-Long Dan Xie Gan Tang
Rx-Xie Qing Tang
Liver Attacking Spleen Causing Deficiency
Weak digestion, bloating, chrones disease, fatigue, poor appetite, loose stools
T – P-thin, wiry
Rx-Tong Xie Yao Fang
Rx-Xiang Xie Liu Jun Zi Tang
Liver and Kidney Yin Deficiency
Tidal fever, night sweats, insomnia, lower back ache, knee weakness
T- red, thin/scanty coat
P – thin, rapid
Rx-Qi Du Di Huang Wan
Rx-Zhi Bai Di Huang Wan
Sadness controls anger and fear relieves it
Over Thinking And Worry
Over thinking and worry results in general Qi deficiency symptoms. It usually starts with emotional stress about ones doubts and questioning themselves. When these emotions are not handled appropriately Xing Jie will come (knot in the heart).
Worry – You Ze – Qi accumulation (Qi Ju)
Spleen, liver and heart will be unable to carry out their governing functions
This emotion will have closely related symptoms as sadness
The lung will be unable to govern qi properly, Qi will not circulate to all parts of the body impairing decision making and causing possible sadness and anxiety
Over Thinking – Si Ze – Qi stagnation (Qi Jie)
Qi of the heart and mind will not circulate properly causing the stagnation of Qi.
There will be symptoms of bloating, soft stools, fatigue, no appetite, possible liver Qi stagnation symptoms can also be present
Heart and Spleen Qi Stagnation With Deficiency
Weak digestion with insomnia and fatigue
T-slight pale, purple, white coat
P-wiry, thin
Rx-Gui Pi Tang + Yu Jin + Xiang Fu
Lung Qi Deficiency
Shortness of breath upon worrying with a distended chest, fatigue, usually quiet people
T-pale thin coat
P-weak
Rx-Bu Fei Tang + Chen Pi + Bai Zhu
Joy controls worrying and thinking relieves worry
Must Read: Long Dan Xie Gan Tang – clear Liver Gallbladder Heat, Damp/Heat in low Jiao